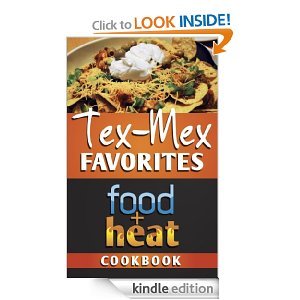 My blog designer and friend Joy, and her husband, have written a few ebooks that are free on Amazon this week. And the ebooks are all about cooking, so I knew I needed to tell you about them.
I love their style of cooking, but maybe that is because it is similar to my style. It is simple, yet very good. It uses pretty basics everyday ingredients and is food your whole family will love.
Now through Friday March 15, 2013 you can get all four of the Food+Heat ebooks for free. That is a great deal for a lot of recipes.
Food+Heat: Tex-Mex Favorites (Food+Heat Cookbooks)
Food+Heat: Ethnic Dishes (Food+Heat Cookbooks)
Food+Heat: Meats and Sauces (Food+Heat Cookbooks)
and Food+Heat: Veggies and Sides (Food+Heat Cookbooks)
If you don't have a Kindle, don't worry you can still get these great ebooks. Amazon has free reading apps
that makes reading Kindle books possible on your computer or other device.