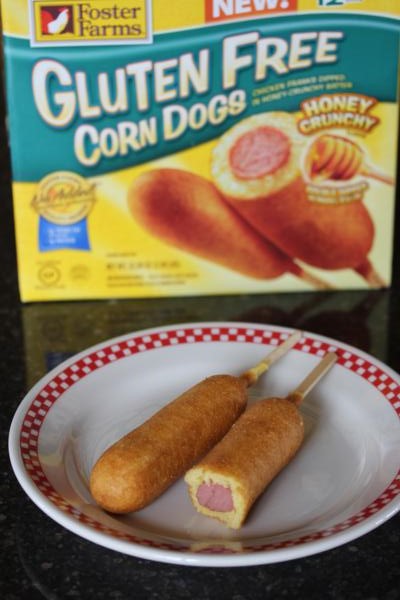 Note: This post is sponsored by Foster Farms , but all thoughts and opinions are my own.
A corn dog that is gluten free and tastes great! Yes, please!
Today we are going to talk gluten free. This post is for those that are gluten free and those that may have a family member, especially a child, that is gluten free.
I have been gluten free for five years. Occasionally I realize how long it has been since I have had a specific food and all the sudden I start craving it. That happened to me recently with corn dogs.
Corn dogs are not something I ate often before going gluten free, so I am not sure why I all of the sudden wanted one, but I did. And I wanted a real corn dog, not a corn dog muffin or anything like that. I wanted the real thing.
So, I bought a package of gluten free corn dogs that I found at a local store. My kids and I gave them a try one day for lunch and we were not impressed. They were okay, but not great. Certainly not a brand I would buy again.
A few weeks later I received an email asking if I would like to try Foster Farms new gluten free corn dogs. Since I had been wanting a corn dog, and was not impressed with what I had found so far, the timing could not have been more perfect. So of course I said yes. I would love to try them.
My kids and I decided to eat them for a quick lunch last week and we loved them!
These are so close to the real thing. The taste and texture were great.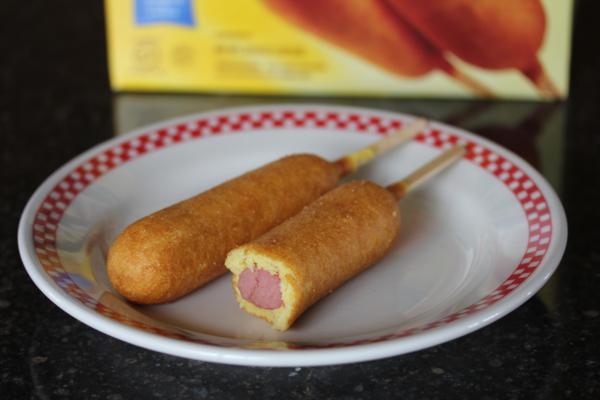 Not only did I love the taste and I loved how quick and easy they were to get ready. A few minutes in the microwave or oven and your meal is ready. These would work great for a quick and easy lunch.
I think they would also be the perfect thing to keep on hand if you have gluten free kids visit your house. Think of how easy these would be to bring out for the gluten free child at a birthday party or dinner. Or if you have a gluten free grandchild or relative. Most kids love corn dogs and with these in the freezer you would have an easy gluten free meal ready for them.
Foster Farms Gluten Free Corn Dogs are certified by the Gluten Intolerance Group (GIG).
Foster Farms Gluten Free Corn Dogs contains less that 10ppm of gluten per serving.
Foster Farms Gluten Free Corn Dogs feature a 100% chicken frank dipped twice in a honey crunchy batter with all the taste but without the gluten.
Foster Farms Honey Crunchy Corn Dogs are America's number one selling corn dog line.
You can find out more information about on Foster Farms website. And these are available nationwide at stores like Safeway, Vons, Kroger, Albertons, Food Lion, and more.
Have anyone tried these? I would love to hear what you think of them.