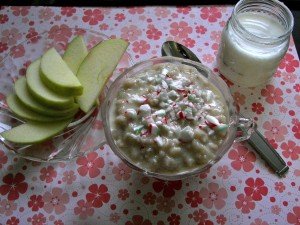 My girls love oatmeal. It is one of their favorite breakfasts, so I was very excited when JessieLeigh from Parenting Miracles told me that she was putting together a free ebook all about oatmeal.
And does she know how to make oatmeal special. Peppermint Creme Oatmeal anyone?! What about Tea and Crumpets Oatmeal? That one sounds really good also.
If you are looking for some fun ways to change up breakfast and your typical bowl of oatmeal, than this book is for you. Right now JessieLeigh is offering this ebook free to all subscribers of her site and that is a great deal. The recipes in this will be perfect for back to school breakfast ideas.
And if you homeschool my friend Connie is offering her Homeschooling Tips ebook free to all her Facebook fans. This ebook has some great tips for homeschooling just in time for back to school.