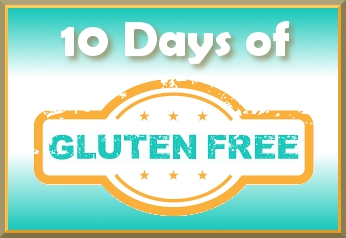 Today for 10 Days of Gluten Free, we have a guest post from my sister Flora, who has several family members that are gluten free. I hope you find her tips for preschoolers and gluten free helpful. 
Sending your small child to preschool can be stressful. Will they share the toys, will they miss home and cry the whole day, will they behave? And if they have any dietary restrictions, will they eat another child's food?
If you have a preschooler or young elementary student eating gluten-free, you really want to explain to them the importance of eating only their own food. Even if it looks like food they eat at home, it really is best to ask a knowledgeable adult before sharing food. I know this may sound basic, but despite my best efforts to educate my daughter's preschool teachers, my child did in fact eat crackers offered by a child sitting next to her at lunch one day. And unfortunately she got sick.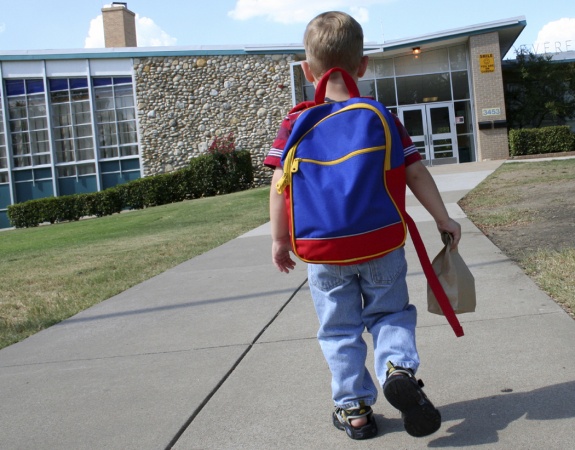 It's very difficult for the staff to watch everything the children do at snack time or lunch; and I think there is some confusion since it is not an "allergy" with obvious, immediate symptoms like a rash or wheezing. Although I do believe the school should make a concerted effort, I also think it's great to teach our children to take some responsibility for what they choose to eat. Let's face it, life is going to be full of lots of tempting situations, so why not practice good decision making now.
Just last week my daughter came home from school with a lunchbox full of candy. She explained to me it was a classmate's birthday and they had a pinata. But since she didn't know what candy was safe to eat, she saved it all for home. We were so proud of her for being patient and waiting until she got home, as not all the candy was gluten-free.
So my gluten-free kids tip today: before sending your gluten-free child off to school, explain to them the importance of only eating their own food and remind them regularly! 
For more great gluten free information and giveaways please visit the other bloggers joining in on the 10 Days of Gluten Free.

Getting Started – Linda @ The Gluten-Free Homemaker

Resources – Wendy @ Celiacs in the House

Traveling – Karen @ Gluten-Free Travel Blog

Eating Out – Heather @ Gluten-Free Cat

Frugal Tips – Janelle @ Gluten Freely Frugal

Cooking – Carrie @ Ginger Lemon Girl

Baking – Jules @ Jules Gluten Free

Lunch Boxes – Tessa @ Tessa the Domestic Diva

Shopping – Laura @ Gluten Free Pantry

I hope you will join us for 10 Days of Gluten Free! GIVEAWAY OVER EMMA'S COMMENT ON THE PLAGHDOUGH POST WON. Winner chosen by Random.org
And here are the details for my giveaway.
I am giving away one $25 Bob's Red Mill gift card that is good for their online store and one copy of my Cooking 101 For Kids ebook to one reader. 
This giveaway is limited to U.S. residents 18 and older.
You are allowed one entry per "10 Days of Gluten Free" blog post for a total of 10 entries on this blog.
Enter by leaving a comment on this post (and other 10 Days of GF posts)
The giveaway begins May 7, 2012 and ends at 11:59 pm eastern time on May 18, 2012.
No purchase is necessary. Odds of winning are based on the number of entries. The winner will be randomly chosen and will be contacted by email. The winner will have 48 hours to respond. If the winner does not respond, a new winner will be randomly chosen.