In my quest to start adding more whole grains to our gluten free diet, I have been trying to find ways to "sneak" some of the healthier whole grains, into recipes.
It is not really that I am trying to be sneaky, it is just that if I alter the taste too much, my family can taste a difference and is less likely to eat it.
Healthy food is great, but if it tastes so bad that no one wants to eat it, it really does us no good.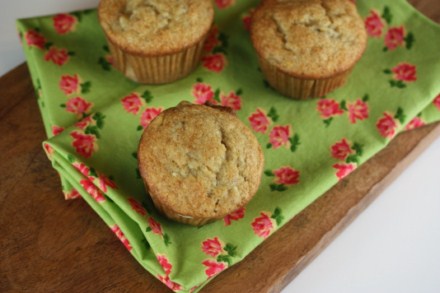 So, my goal is to try to incorporate them into my recipes in small amounts and this recipe is an example of that.
I tried to use more quinoa in this because I wanted it to be more of a quinoa muffin, but my family could really taste the quinoa in them and did not like it at all. By reducing the quinoa though, I was able to keep some quinoa in, which made it a little healthier, but was still enough muffin like that my family did not mind it in the recipe.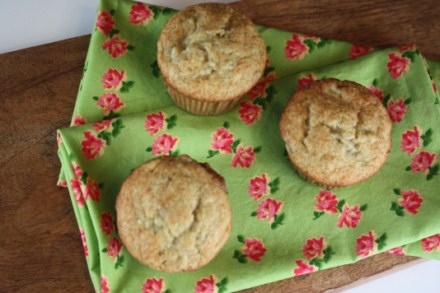 Gluten Free Banana Quinoa Muffin
1/2 cup sorghum flour
1/2 cup potato starch
1/4 cup tapioca flour
1/4 cup quinoa flour
1 teaspoon xanthan gum
3/4 cup sugar
1 teaspoon baking powder
1/2 baking soda
1/4 teaspoon salt
1/2 cup butter, melted
1 1/2 cup mashed bananas
2 eggs
3/4 teaspoon vanilla
Preheat oven to 350 degrees. Line muffin tins with liners.
In a bowl combine sorghum flour, potato starch, tapioca flour, quinoa flour, xanthan gum, sugar, baking powder, baking soda, and salt.
Mix in butter, mashed bananas, eggs, and vanilla. Stir until just combined.
Spoon batter into muffin pan cups. Fill muffin cups about 3/4 full.
Bake at 350 for 25-28 minutes.
Remove from oven and cool completely.