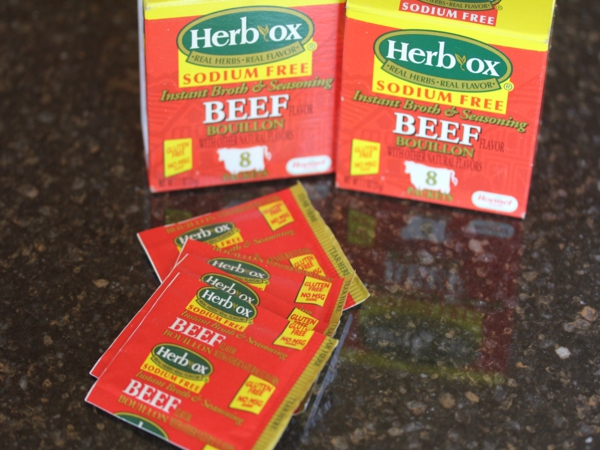 This post contains affiliate links.
One of the things I realized shortly after I went gluten free is that so many things have gluten in them. Things you really would not think about containing gluten. Items like bouillon. Yes, bouillon often contains gluten.
Some of the chicken and beef bases, which are a paste like bouillon, are gluten free, but sometimes you need a powdered bouillon. The powdered bouillons work great for making homemade mixes like my gluten free onion soup mix.
For a long time I could not find a powdered gluten free bouillon, so I was really excited when I found Herb-Ox Bouillon
. They have a chicken and beef bouillon that is gluten free. It is also sodium free, which is nice if you need to watch your salt intake.
Be sure to read the labels on the Herb-Ox because I am not sure all their bouillons are gluten free, but I know some are gluten free.
I have had trouble finding Herb-Ox Bouillon
in grocery stores near me, so I have been ordering it through Amazon. I know some stores do carry it though.
I would love to hear what gluten free bouillon you use if you have found a brand you like.