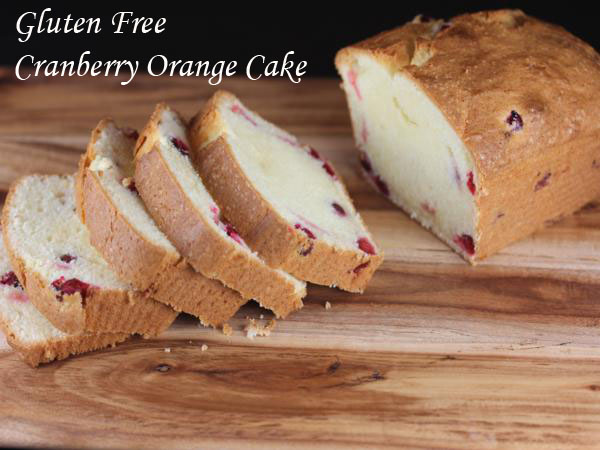 Gluten Free Cranberry Orange Cake is another success in my gluten free cakes series. I am loving this series and my family is loving all the cake they get to eat.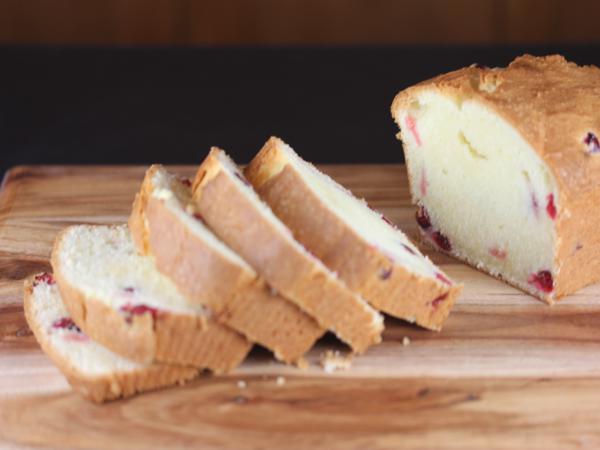 This gluten free cranberry orange cake is perfect for this time of year. It would be delicious for a holiday brunch or lunch. Really it would work for just about any holiday meal or dessert, because it is a cake, but it is also a quick bread which makes it work for so many things.
Just like last week's recipe, the citrus in this works perfectly with this gluten free cake. The orange juice adds a lot of flavor, but it also helps the texture as well.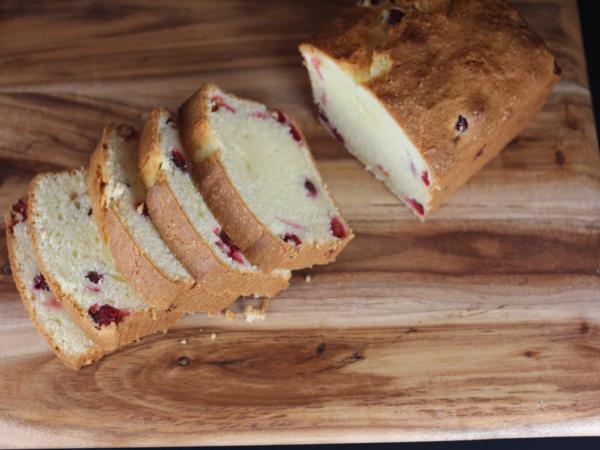 Yield: 12 servings
Gluten Free Cranberry Orange Cake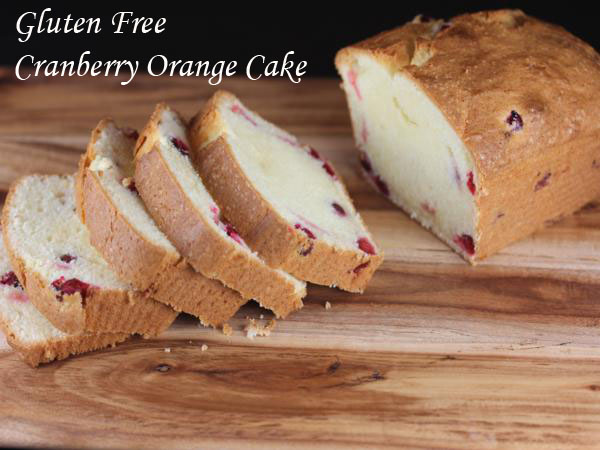 Gluten Free Cranberry Orange loaf is a delicious treat for breakfast, brunch, dessert.
Ingredients
1 1/2 cups white rice flour
1/2 cup potato starch
1/4 cup tapioca starch
1/2 teaspoon xanthan gum
1/4 teaspoon baking powder
1/4 teaspoon baking soda
1/4 teaspoon salt
1/2 cup butter
3/4 cup heavy cream
1/4 cup orange juice
1 teaspoon vanilla
1 cup sugar
2 eggs
3/4 cup fresh or frozen cranberries
Instructions
Preheat oven to 350.
Grease a loaf pan and set aside.
In a bowl combine rice flour, potato starch, tapioca starch, xanthan gum, baking powder, baking soda, and salt. Set aside.
In a mixing bowl combine butter and sugar. Mix until light and fluffy. This will take 4-5 minutes.
Reduce speed and add eggs one at a time, beating well after each addition.
In a small bowl combine cream and orange juice.
Add flour mixture to butter mixture in three batches alternating with cream. Beat each time just until mixed in.
Stir in cranberries.
Spread batter into loaf pan and bake for 35-40 minutes or until toothpick inserted into the center comes out clean.