Gluten free eating has changed my life. This fall marks three years since I started on this gluten free journey and I cannot believe the differences in how I feel and in my life in general. I am planning on doing a whole post next month about the last three years and what it has meant for me, but today I want to talk about healthy gluten free eating.
Gluten free eating changed my life and how I felt, but I am the first to admit that gluten free has not always helped me to eat healthier in general.
Many of the gluten free flours are high starch and really not that healthy. Let's face it, rice flours, potato starch, and tapioca flours are not the healthiest to eat on a daily basis. They are good because they do not contain gluten, which is important for those of us that need to eat gluten free, but healthy, not so much.
Now, I am not saying that I don't use them, I do. A quick look at many of the recipes on my site show that I do use them, but one of my goals for this year it to incorporate more of the healthier gluten free grains and flours into our diet. I know I need to eat better, so that I can live and be better.
I have been doing this by adding more quinoa into our diets and by adding more fruits, vegetables, and other naturally gluten free foods into our diet.
Snacking is also a big one for me. I am not a big eater, but I am a big snack person. I often come to dinner and realize that I have only eaten a few handfuls of food here and there throughout the day and never really sat down for breakfast or lunch.
I have found since going gluten free though my problem is not just with snacking, it is that I usually snack on not so healthy things. Many of my old favorite snacks are not gluten free, so I can no longer eat them and I turn to not so healthy things.
But I am trying to change my habit of snacking and what I snack on. I am trying to make a better effort to sit down to eat a real lunch, and when I do snack, I am trying to grab healthier snacks like fruits and vegetables.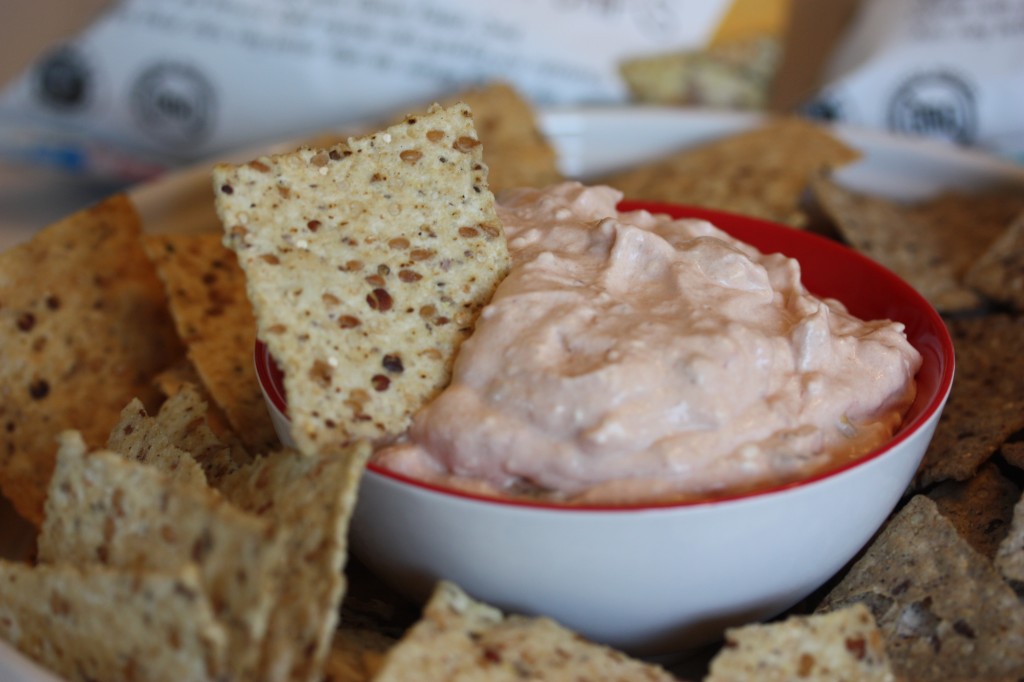 I am also grabbing snacks like Way Better Tortilla Chips. I love salty snacks and I grab them way too often, but snacks like Way Better Tortilla Chips make me feel better when I do want a salty chip type snack. I love these tortilla chips and I don't feel guilty when I eat them.
Way Better Tortilla Chips with salsa are a new favorite lunch or snack for me. And that dip above is simply salsa and cream cheese mixed together. So easy and so good with Way Better Tortilla Chips.
I am also trying to find new and healthier comfort type foods, which is not always easy, but I am trying. A cookie is still a cookie, but with a little quinoa added to it, it is at least a little healthier.
Making changes in our life, and in our diet, often start small and slowly grow, and that is my approach right now to healthier gluten free eating. I want to eat better, so that I can feel even better and I want it to be a real change that sticks.
I would love to hear ways you changing your gluten free diet to eat better and healthier?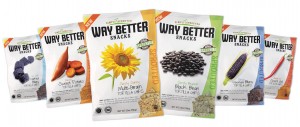 If you would like more information about Way Better Snacks and eating healthy check out their Facebook Page. They offer a lot of tips and ideas for healthy living along with some great facts about their products.
And in case you are wondering, yes Way Better Snacks are gluten free.
Note: I have been selected by Way Better Snacks to participate in their Brand Ambassador blogger program. While I have been compensated for my time, my opinions are my own, and I have not been paid to post positive comments.