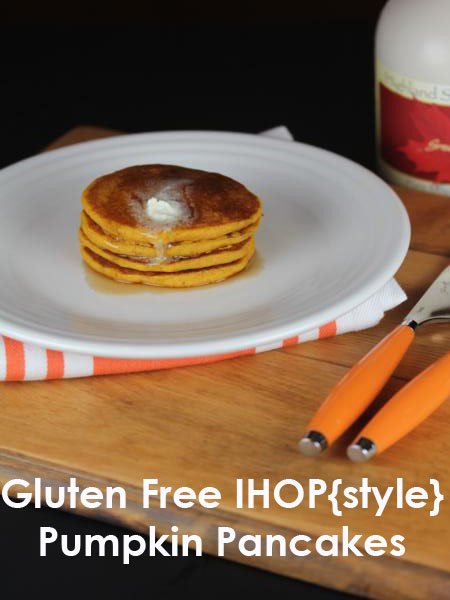 Breakfast has always been one of my favorite meals to eat out. And I love it anytime of day.
Growing up my dad used to take us out for our birthdays each year and we got to choose where we went to eat. I almost always choose pizza or a place called Elmer's that served breakfast all day long.
I think eating out for breakfast is a favorite for many kids. Before going gluten free my kids loved to go to IHOP. And they would always get their seasonal or fun kids type pancakes.
I love to recreate our favorites at home, so recreating the pumpkin pancakes from one of our favorite breakfast places has been on my to do list for awhile.
Since it is fall I have been in the mood for pumpkin everything. I love pumpkin, but I am not a pumpkin in July type of person. To me pumpkin says fall and holidays, so that is my preferred time to cook with it.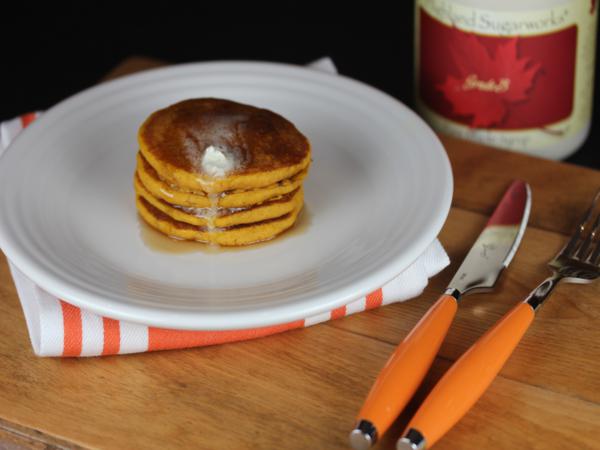 Last week I decided it was time to recreate a homemade, and gluten free version, of IHOP's Pumpkin Pancakes. It took a little bit of tweaking, but the result was delicious.
I love that we can now create our own restaurant version at home making it a safe and delicious breakfast for our whole family.
If you love pumpkin pancakes these Gluten Free IHOP Pumpkin Pancakes are a must try. Delicious!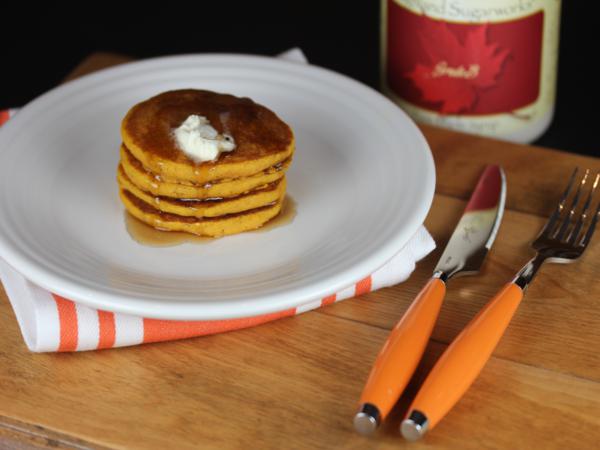 Gluten Free IHOP Pumpkin Pancakes
Note: This recipe makes quite a few pancakes, so if you have a small family or only want a few I suggest cutting the recipe in half. They also freeze great.
4 eggs
2 1/2 cup buttermilk
8 tablespoons butter, melted
1 can pumpkin
1/4 cup brown sugar
1/4 teaspoon salt
1 teaspoon baking powder
1 teaspoon baking soda
1/2 teaspoon ground cinnamon
1/4 teaspoon ground ginger
1/4 teaspoon ground cloves
3/4 cup brown rice flour
3/4 cup white rice flour
2/3 cup potato starch
1/3 cup tapioca starch
1/4 teaspoon xanthan gum
In a bowl combine eggs, buttermilk, butter, pumpkin, and brown sugar. Mix until well combined.
In a separate bowl combine remaining ingredients and stir into wet ingredients until mixed together well.
Pour batter by 1/4 cupful onto hot griddle. Cook for 2 minutes or so and flip. Cook another 2 minutes or until pancakes are done.
Serve with butter and maple syrup and enjoy!