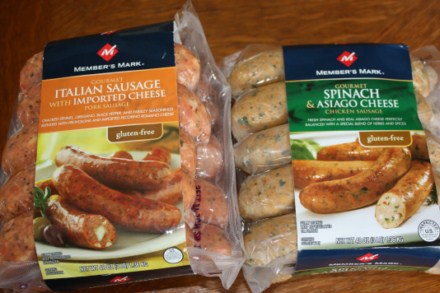 I have only been gluten free a little over a year, but I am already seeing changes for the better in the gluten free world. One thing that amazes me is the amount of products now labeled gluten free as compared to one year ago.
Yes, last year when I first went gluten free there were some products available that were clearly labeled gluten free, but over the last year it seems like more and more companies are getting it.
I can now easily find sausages like the one pictured above that are clearly marked gluten free.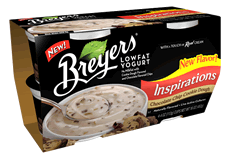 This last week I found this yogurt that is clearly marked gluten free on the back. And when I came home and did a little research online I discovered that all the yogurts in the Breyers Inspirations line are gluten free.
Now I know that this yogurt is not the healthiest of yogurts, and it is not one that I would feed my kids for breakfast. I actually have been enjoying it as more of a dessert, and it is really good, and it is so nice to know for sure that it is gluten free.
The fact that more and more companies are getting it and labeling things clearly as gluten free is so nice to see and makes grocery shopping a little easier.
Do you agree that more products are being labeled gluten free?