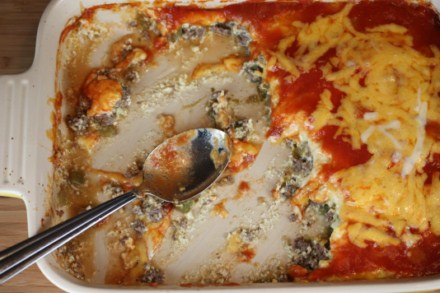 For this week's menu plan I included a cook once eat twice, or actually three times, meal idea. Cooking the main meat part of the meal one day and using it over several days saves so much time.
I love to cook a whole chicken in the crock pot. It is easy to do and makes for a great meal. And the leftovers are perfect to use in other things. When I am cooking one chicken, it is easy to cook two chickens so that I have plenty leftover.
I have a large crock pot and 2 medium chickens will fit in it. If you have two crock pots you could always cook a chicken in each crock pot. And if you have a smaller family, one chicken should give you plenty of leftover meat for several meals, without needing to cook two chickens.
As always please read ingredient labels before you make these recipes. Overall these recipes are gluten free, but be sure to read labels on products like taco shells, chips, etc. What is gluten free in one brand may not be gluten free in another brand.
Dinner Plan
Crock Pot Chicken and Buttermilk Mashed Potatoes 
Barbecue Chicken Salad using leftover chicken
Chicken Lasagna using leftover chicken
For more menu planning ideas see Menu Planning Monday.