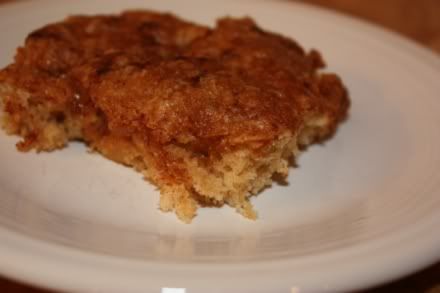 This is my first official gluten free recipe. I have lots of recipes that are gluten free, but this is the first one that I have posted that calls for gluten free flours.
I have been reading a lot about gluten free baking. I have spent a lot of time reading websites. I checked out some cookbooks from the library and I have even bought a few of the gluten free cookbooks.
These have all been great ways to learn more about the science behind baking with gluten free flours. I am using them to learn what flours and products to use where. But I have not had many successes with the actual gluten free recipes that I have tried. They have been good, but not great. Gluten free baking is teaching me that I am more of a food snob then I realized. I am much pickier than I thought I was.
When I make a pancake, I want it to be a really good pancake. I don't want it to be just an okay pancake. I have tried some okay gluten free things, but I want really good gluten free things. My goal is to feed my family good food that just happens to be gluten free. I have a long way to go in this area, but I am slowly learning.
I am trying to learn as much as possible about the science behind gluten free baking in order to figure out how to adapt regular recipes to make them gluten free. I have had better success adapting regular recipes and family favorites, than I have had making recipes from gluten free cookbooks.
This recipe is one of those that I adapted. I adapted this from my Whole Wheat Overnight Breakfast Cake. It was pretty easy to make gluten free and turned out well. This used to be a family favorite for breakfast, so everyone was thrilled that I came up with a gluten free version. I have made this several times and we really enjoyed it. I hope you do too.

Gluten Free Overnight Coffee Cake
1/3 cup butter, softened
1/2 cup white sugar
1/4 cup packed brown sugar
1 egg
2 tablespoons of sorghum flour
3 tablespoons white rice flour
3 tablespoons potato starch
1/4 cup cornstarch
2 tablespoons corn flour
2 tablespoons tapioca flour
1 teaspoon xanthan gum
1/2 teaspoon baking powder
1/2 teaspoon baking soda
1/2 teaspoon ground cinnamon
1/2 cup buttermilk
Topping
1/4 cup packed brown sugar
1/4 teaspoon ground cinnamon
Lightly grease an 8 inch square baking pan. In a large bowl, cream together the butter, white sugar, and 1/4 cup brown sugar. Beat in the egg until well blended. In a medium bowl, combine the flours and other dry ingredients. Stir the flour mixture into the creamed mixture alternately with buttermilk. Spread evenly into the prepared baking pan.
In a small bowl, mix 1/4 cup brown sugar and 1/4 teaspoon cinnamon. Sprinkle over the batter.
Cover, and refrigerate overnight.
The next day, preheat oven to 350 degrees F. Bake the cake for 25-30 minutes or until a toothpick inserted in the center comes out clean.