Are you someone that used to love Panko style bread crumbs before going gluten free?
Or maybe you keep seeing recipes that call for panko style bread crumbs and you cannot find the gluten free ones, or they are too expensive to buy.
Would you like to know how you can make homemade gluten free Panko style bread crumbs?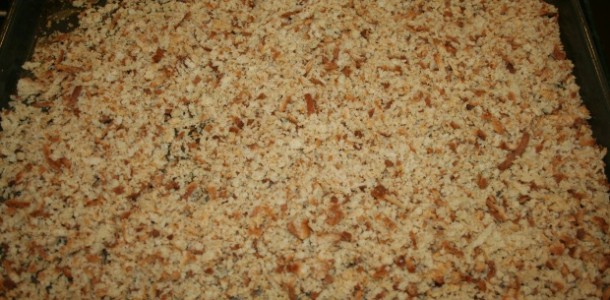 Well, my sister has a tip for you. She shared last week on her site about how she made homemade Panko bread crumbs.
This is so easy to do and would be much less expensive, and way more convenient, than buying gluten free ones. I am so glad that I can now make homemade gluten free panko bread crumbs. I had not even thought to try making these at home.
Thanks Flora for sharing how to make homemade Panko bread crumbs. I can't wait to try it.