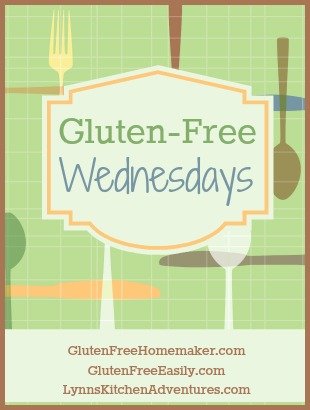 I hope you are all enjoying the new Gluten Free Wednesdays that I am co-hosting with The Gluten Free Homemaker and Gluten Free Easily. We had over sixty recipes linked up last week! They all looked great, but here a a couple that caught my attention.
The blueberry lemon gluten free doughnuts sound really good. I love the combination of blueberries and lemon. The grain free banana bars also sound good. I love that they have coconut flour in them. If you are trying to experiment more with coconut flour that recipe would be a good one to try.
The most popular post last week was from Whole New Mom.
If you are a blogger please join in the fun and link up your gluten free recipe each week. We would love to have you join in and share your favorite gluten free recipes. We ask that all recipes linked up be gluten free and if you join in that you link back to one of our sites in your post. You can find out all the details and guidelines for joining in on my Gluten Free Wednesday page.