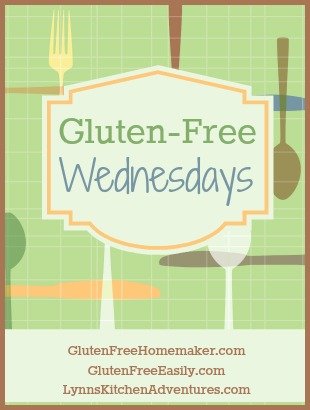 Last week we had over fifty recipes linked up for Gluten Free Wednesdays. That is a lot of gluten free recipes.
I am so excited to be joining the Gluten Free Homemaker and Gluten Free Easily for Gluten Free Wednesdays. I hope you all enjoy it too and take the time to visit some of the sites. I hope this weekly link up helps you all find new gluten free recipes to try.
I spent some time visiting the recipes from last week and they all look great. Each week I am going to try to highlight a few of the recipes that are linked up. Here are a few that I choose for this week.
We love waffles and the whole grain homemade waffles looked so good.
Every time I see a recipe for energy bites, I realize how much I miss nuts. These energy bites look really easy and delicious. I may need to give them a try with sunflower seeds. Have any of you done that with energy bites?
The most popular recipe from last week was the jelly doughnut muffins. These look good delicious as well.
There were so many good recipes linked up last week. I can't wait to see what everyone shares this week.
If you are a blogger please join in the fun and link up your gluten free recipe each week. We would love to have you join in and share your favorite gluten free recipes. We ask that all recipes linked up be gluten free and if you join in that you link back to one of our sites in your post. You can find out all the details and guidelines for joining in on my Gluten Free Wednesday page.