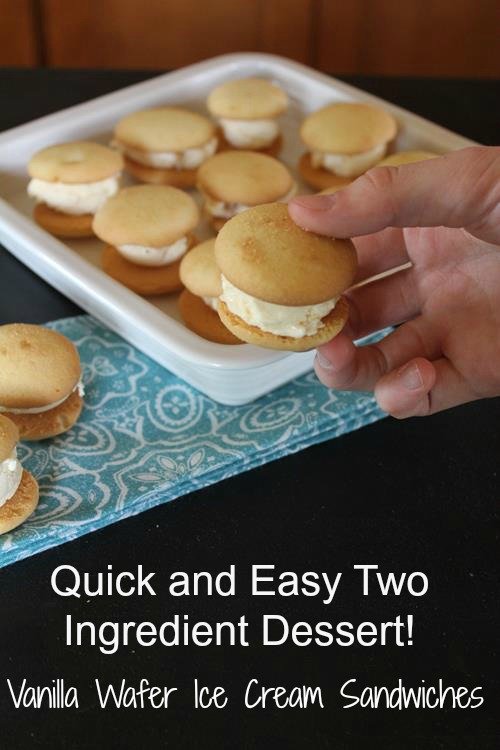 Way back in 2009, that is like forever ago in online life, I shared a recipe for vanilla wafer ice cream. The recipe originally came from my grandma. It was something that she made years ago when my dad was a kid.
I shared this recipe back in 2009 because it is a simple frugal dessert. It only calls for two ingredients. Ice cream and vanilla wafers.
So actually this is not much of a recipe. It is more like an idea. But a fun and delicious idea!
What I love about these is that these two ingredients are so easy to keep on hand. Most people keep ice cream in the freezer and vanilla wafers are easy to keep in the pantry. So this really is an easy dessert to make anytime.
They work great for a simple dessert, an after school snack, or a kids party. I also love that you can make these ahead and keep them in the freezer until you are ready to use them.
Be sure to check out my original post on these Vanilla Wafer Ice Cream Sandwiches and how my grandma loved them!
And if you are gluten free be sure to check out my post on gluten free vanilla wafers.