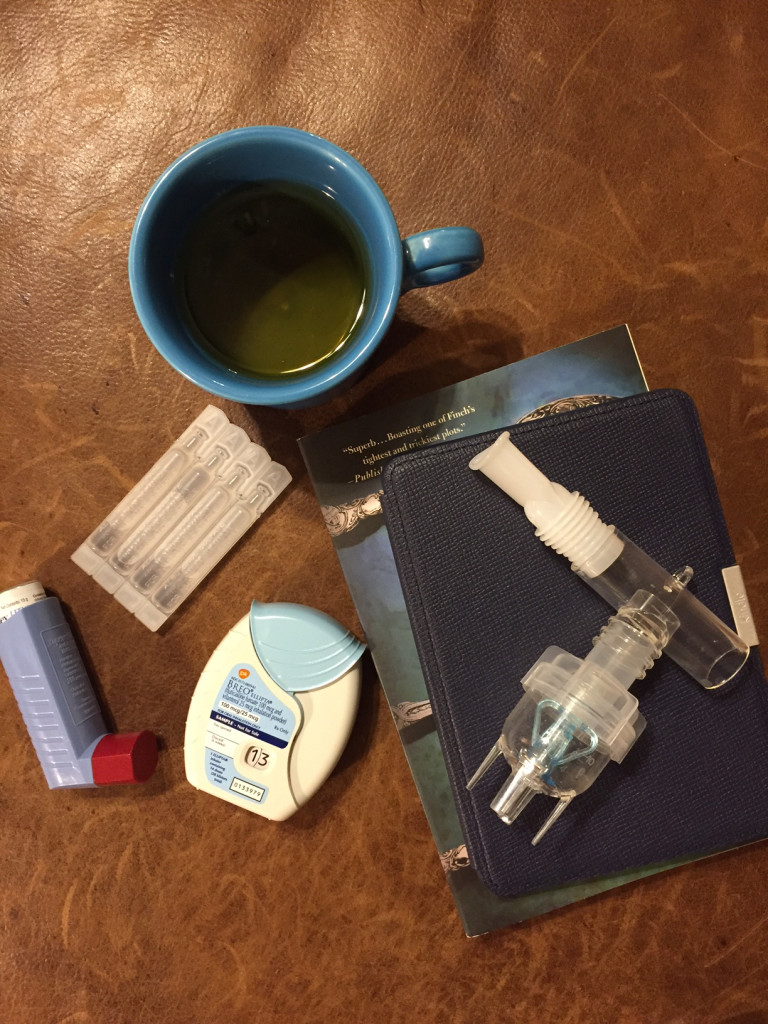 One of the things I struggle with when it comes to blogging is how much to share. This is a food site. I share recipes and kitchen tips. You don't come here for real life. However, many of you have followed me for years and you always wonder where I go when I take too much time off from posting here.
So today you are getting real life. Not perfect Pinteresty food stuff. I am keeping it real today. I hope you don't mind something a little different than your normal food post.
If you follow me on Instagram you may have seen my post yesterday.
My week has not gone as planned. So often that is the case. We plan and yet God changes our plans. This week I am thankful for hot apple juice with cinnamon, books, doctors, modern medicine, and kids that are old enough to take care of things when I can't. I have lived my entire life with asthma. It will always be part of me and yet I have not always had a good attitude about it.
Not being able to breathe drains you because breathing is essential to everything we do. Besides the obvious physical struggle of not being able to breathe there is a mental struggle that only those with asthma can truly understand. At times I feel like it is a constant enemy lurking in the shadows that can appear anytime, by things that are totally out of my control. And yet every time I struggle with it I am reminded of how much in life we take for granted. The simple things we often just do expecting that they will always be there. For example the simple act of breathing. Which really is not so simple because in order to live you have to breathe.
In the times when I can breathe fine I take it for granted. I forget to stop and thank God simply for the breathe he allows me to take everyday. When I struggle to breathe though, I am quickly reminded what a gift breathing truly is. And that is when I realize that what I often feel is my enemy is actually bringing me to the place I need to be. It brings me to gratitude.
That is not my normal post, but I shared it because I know many people suffer from asthma and other health issues. I am guessing that you know how I feel.
Some days are tough. But the tough days remind us of how grateful we should be for the good days. We need the tough days because without the tough days we lose appreciation for the good ones.
Thankfully I am getting better. Not as fast as I wish, but I am improving and should be back to normal soon.
I won't get my menu plans up this week, but if you need menu planning ideas I have several hundred menu plans and gluten free menu plans from the past years. Be sure to check them out for easy dinner ideas this week.
Hopefully things will be back to normal sometime next week.