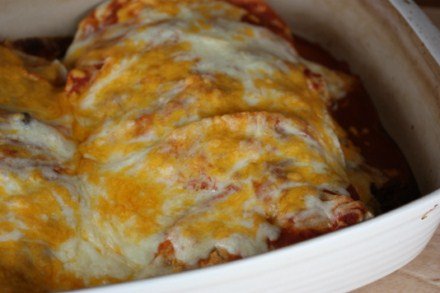 My homemade enchilada sauce has been one of the most popular recipes on my site and I am glad that so many of you have enjoyed it. Today, I have a slightly tweaked version of that original recipe to share with you.
We love my homemade enchilada sauce and I make it often, but I recently wanted to change it up a little. I had a few chipotle peppers left from my chipotle ground beef tacos, and I thought they would make a great addition to my enchilada sauce.
So, I tweaked my enchilada sauce recipe a little bit and came up with something that we all love. The chipotle pepper added to this gives it not only a little spiciness, but also a smokey flavor.
I made enchiladas using this Chipotle Pepper Enchilada Sauce and some leftover chipotle ground beef taco meat as the filling and they were so good. The chipotle peppers gave them great flavor.
I love this sauce just the way it is, but my husband thought it would be great with a little more kick to it. So, if you like your food spicy like my husband does, you can easily add a little more chipotle pepper to this.
Homemade Chipotle Pepper Enchilada Sauce
Place all ingredients in a blender or food processor.
Blend until smooth.
Use for making enchiladas.
This makes enough for one 9×13 pan of enchiladas.