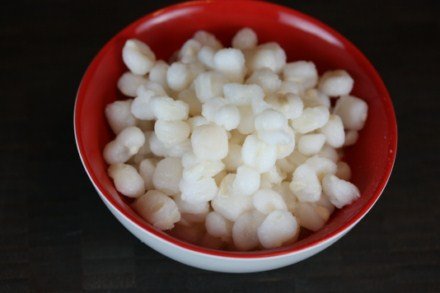 I think last week's What It Is Wednesday was the most popular What Is It Wednesday yet. One hundred and three of you left comments guessing what it was. And most of you knew exactly what it was.
It was hominy. White hominy to be exact. And my family loves it.
It was interesting to read through all the comments last week to hear some of your memories of hominy. Some of you love it, some of you don't like it, and many of you said my grandmother used to cook it, or Aunt so and so made it for us when we would visit her.
So, many memories revolve around food and I love hearing stories like you all left like week. It is so much fun to hear how a little food like hominy can bring back so many memories.
My family loves hominy in Southwestern Hominy. It also works well in taco soup. Our favorite way to eat it though is just warmed with butter and salt. My kids love it that way, but you all gave some great ideas in the comments that I am going to have to try.