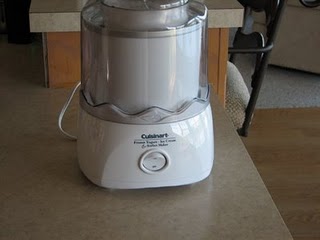 I really enjoy having an ice cream maker. We don't live close to a grocery store or ice cream store. If we are in the mood for ice cream and we are out of it, too bad. It is not worth the trip to town to get some. But with an ice cream maker you can have ice cream any time you want. I enjoy experimenting with different kind of ice cream.
Our current favorite is a recipe Life As Mom linked to a couple of weeks ago. It came from the Better Homes and Garden website. We love this easy recipe. We have also left out the Toffee and used peanut chips which was really good. I think mint pieces or Reese's pieces would also taste really good. I think you could really change it up.
For more great tools see Life As Mom.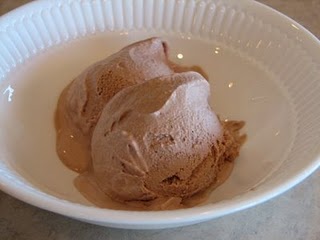 Chocolate Toffee Crunch Ice Cream
1 cup sugar
1/4 cup unsweetened cocoa powder
2 cups whipping cream
1 cup milk
1 teaspoon vanilla
1/8 teaspoon salt
3/4 cup chocolate-covered toffee pieces
In a large mixing bowl combine 1/2 cup sugar and 2 tablespoons cocoa powder. Stir in 1 cup whipping cream, 1/2 cup milk, 1/2 teaspoon vanilla, and a dash of salt. Whisk thoroughly until sugar is dissolved. Freeze according to manufacturer's directions. When finished, stir in 1/3 cup chocolate-covered toffee pieces. Makes about 2-1/3 cups ice cream.