I mentioned earlier this week how much I love to grill hamburgers on football game day. They are such a quick and easy meal.
We love the bacon chipotle cheeseburger I shared earlier this week, but if you are looking for something a little different, with less spice, today's recipe might be for you.
This is a nice change from a regular hamburger and the combination of the maple syrup and the sausage together gave this incredible flavor without much work. I put together the burgers ahead of time and kept them in the fridge until I was ready to cook them. It saved a lot of time to do that step ahead.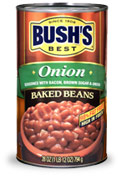 I paired the maple sausage burgers with Bush's Onion Baked Beans, which are flavored with brown sugar, bacon, onion, and a blend of spices, and it made for perfect game day food.
And speaking of game day, the winner of the Bush's Baked Beans Game Day Giveaway is Angela I sent you an email. Congratulations!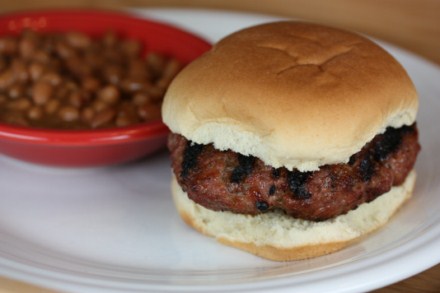 Maple Sausage Burgers
1 pound ground beef
1 pound ground sausage
1/4 cup real maple syrup
1/4 cup barbecue sauce
Mix ingredients all together and form into 6 to8 patties, depending on the size you want them.
Grill over medium heat for 8-10 minutes or until done. Flipping once during cooking.
Serve with extra barbecue sauce and toppings of your choice.
Disclaimer: I was compensated for my time for this post by Bush's Baked Beans, but my thoughts and opinions are my own.