If you follow me on Facebook, you may have seen this update last week.
This week is turning out to be one of those weeks that I am gone from home more than I am home. Tons of appointments, commitments, dealing with business stuff, etc. So thankful for my crock pot this week, it makes dinner so much easier.
You may have also read this update later that same day.
So, this morning I posted about how I am loving my crock pot this week because it is saving me so much time. Well, it only saves you time if you remember to put the food in your crock pot before you leave the house. It does not save you time if you leave it all in the fridge. Just in case you were wondering…… 🙂 So what is for dinner at your house?
Let's just say last week's menu plan did not go at all as I had planned. I spent three mornings at the allergist with my oldest daughter. At some point I will post about that in my allergy section, but basically she went through some specialized testing that involved three appointments.
My twelve year old had an appointment at the ENT, I had a Dr. appointment, and we made a trip to the eye doctor for my oldest.
Add into that piano lessons, grocery shopping, a trip to Sam's Club for supplies for my husband's office, and a few website related things I had to deal with, and it made for a very busy week.
I did manage to make about half of what was on my menu plan last week, but only one meal ended up in the freezer. Friday night I was so tired that I just picked up a few things at Sam's Club for dinner and we ended up having make your own sandwich and salad night.
This week is a bit slower for me, although we do have one more trip to the allergist to make and a few other things planned, I am hoping I will have more time for the meals to go a little more smoothly.
Here is the plan.
Breakfast
Pancakes ( From the Freezer)
Cereal
Muffins and Yogurt
Scrambled Eggs and Toast
Lunch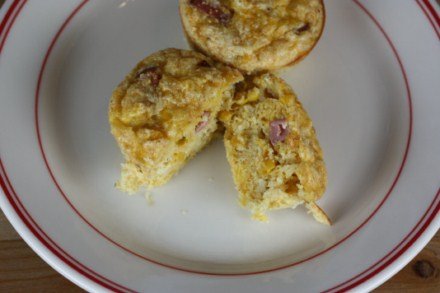 Sandwiches
Leftovers
Dinner
Quesadillas, Rice, and Beans
Hamburgers, Potato Salad, and Vegetables
Crock Pot Sausage and Sauerkraut (Trying something new.)
Breakfast for Dinner
Pork Chops, Beans (Pictured at the top of the page), and Rice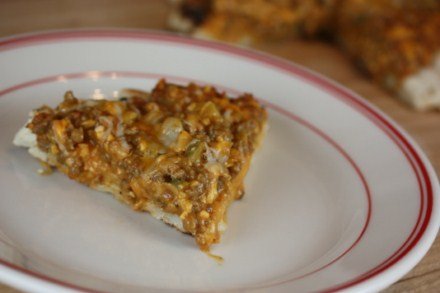 Out to eat or leftovers
For more menu planning ideas see Menu Planning Mondays.