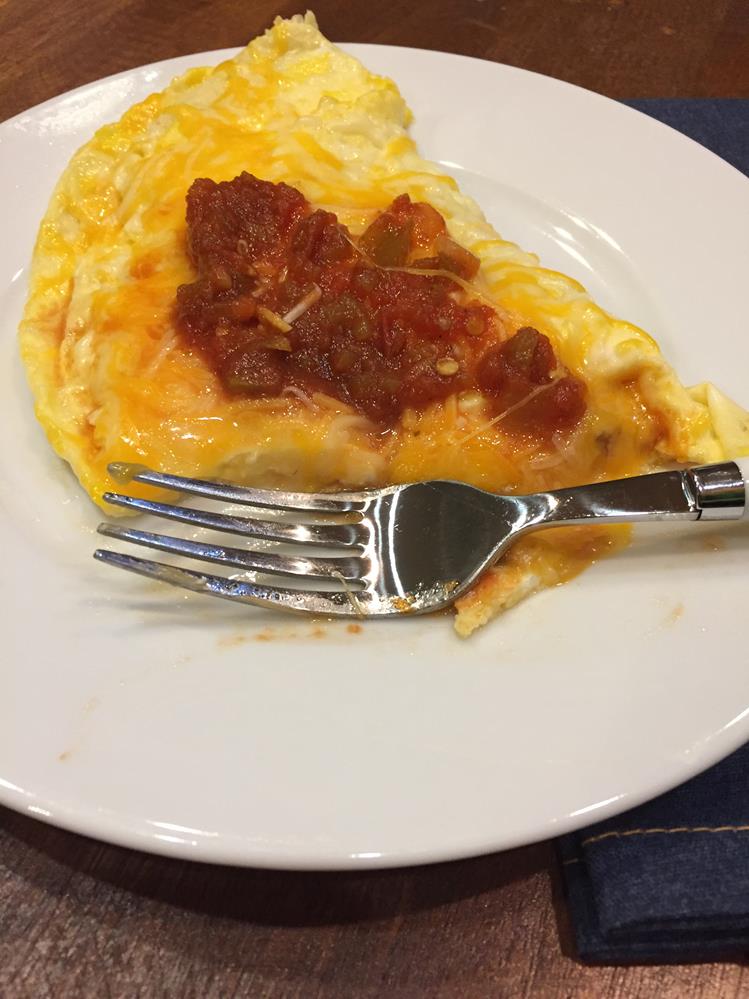 Do you need a quick and easy breakfast, lunch, or breakfast for dinner recipe? Microwave Omelet is the perfect meal for those times that you need something quick, yet filling. It is quick and easy to make and tastes great.
Part of me can't believe I am posting a recipe for a microwave omelet. Eggs in the microwave have never been my favorite. I have tried them so many different ways and have never been happy. That is until now.
I saw a recipe on the Incredible Egg site for a microwave omelet and decided to take their basic idea and give it a try. I was very surprised at how well the omelet worked in the microwave.
Because I can't leave a recipe alone, I always have to change stuff up, I did change this some. I think my version has a slightly better texture, but it is the same basic idea.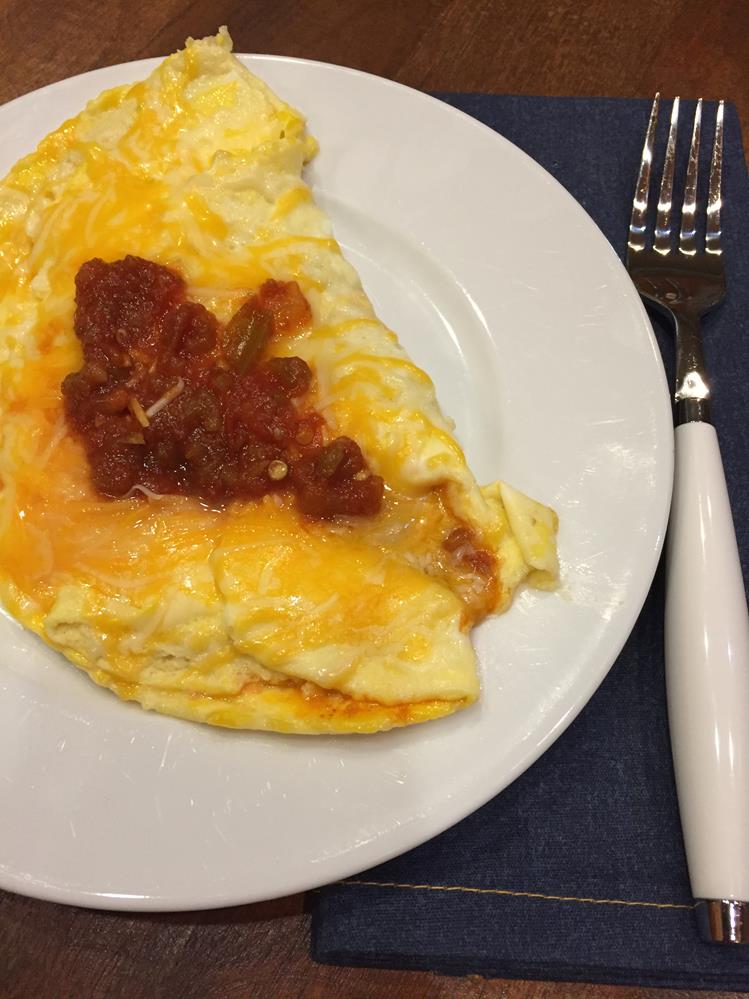 I will be the first to admit that this is not the world's best omelet. It is really good, I love it, but I doubt Julia Child would have approved. 🙂 But it is a great quick, easy, fairly healthy, and delicious meal. We can all use more of those type of recipes.
The cooking time may vary on this depending on your microwave. Microwaves can really vary in their cooking time, so you might have to experiment some with the cooking time.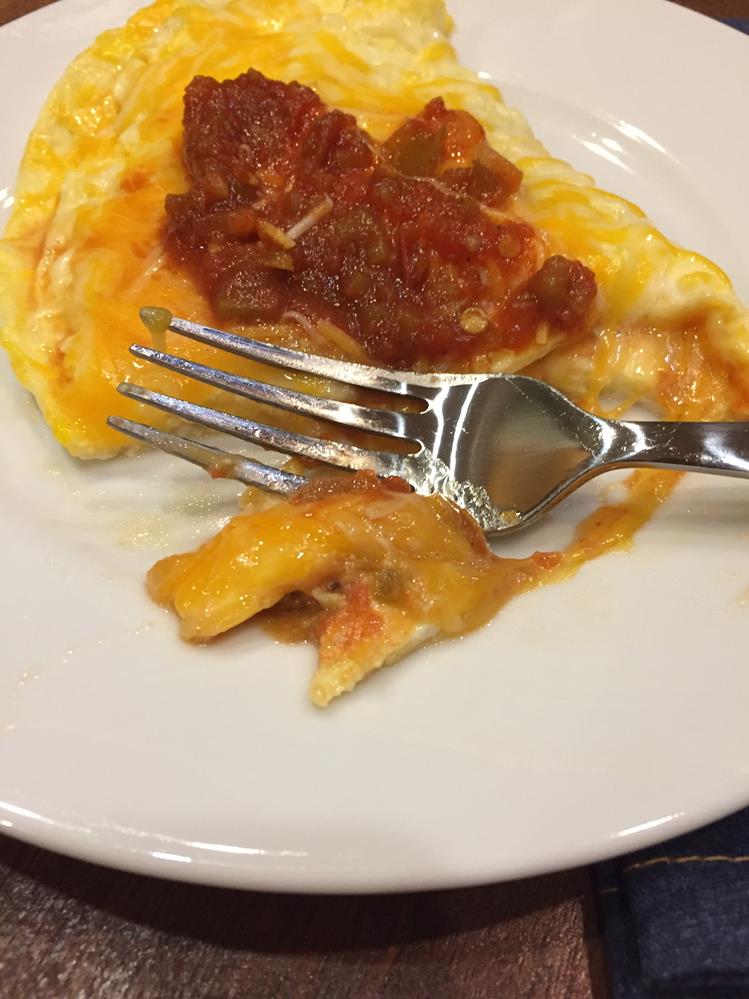 And I will totally admit that if I wasn't taking pictures of this I would have eaten it right out of the pan I cooked it in. No need to dirty another dish or plate.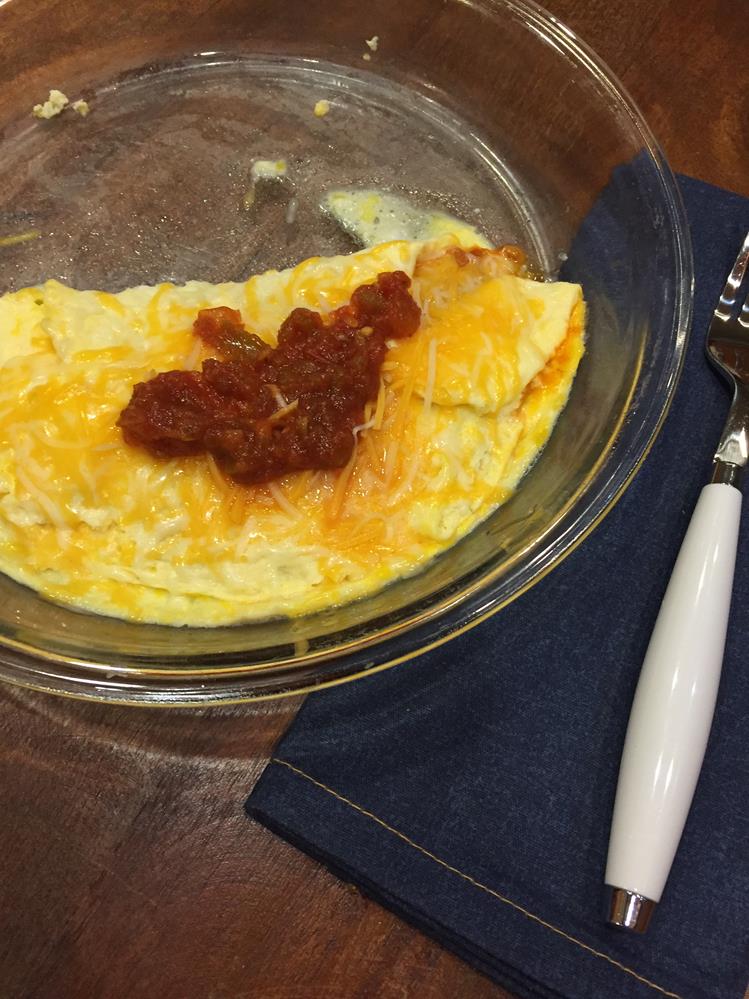 Yield: 2
Microwave Omelet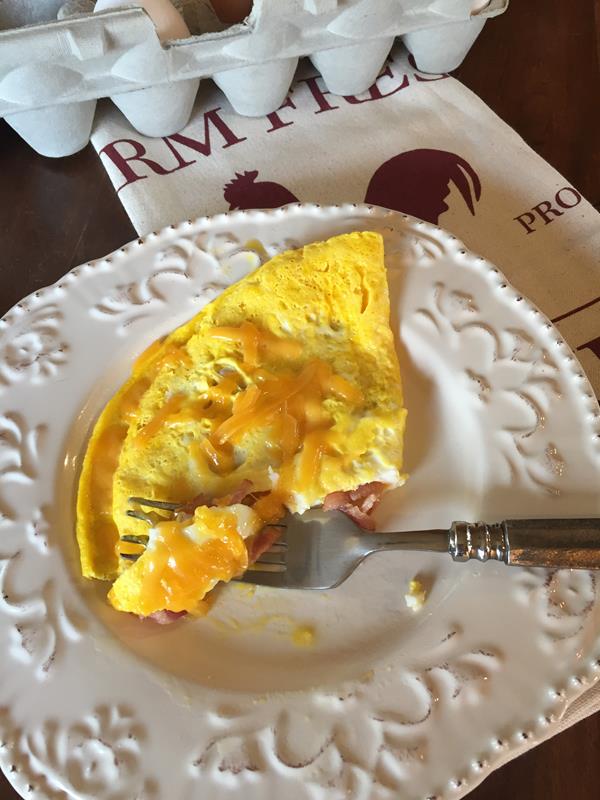 Breakfast made easy with this microwave omelet.
Ingredients
1 teaspoon butter
2 eggs
2 tablespoons water
1/4 - 1/3 cup salsa
1/4 cup shredded cheddar, Mexican, or Colby jack cheese
salt and pepper to taste, optional
Instructions
Beat eggs and water together in a small bowl or cup. Set aside.
Place butter in an 8 or 9 inch microwave safe pie plate. Cook for 15 seconds or until butter is melted.
Tilt plate to swirl butter around and coat bottom of pie plate.
Pour egg mixture into pie plate. Microwave on high for 1 minute 45 seconds to 2 minutes. Do not stir. If liquid is visible, microwave 15-20 seconds more or until no visible liquid remains, be careful not to over cook it. You do not want it too dry.
Spread half of the salsa over one half of the omelet. Sprinkle half of the cheese over the salsa.
Using a turner or spatula, fold omelet in half.
Sprinkle with remaining cheese.
Nutrition Information:
Yield:
2
Serving Size:
1
Amount Per Serving:
Calories:

203
Total Fat:

16g
Saturated Fat:

8g
Trans Fat:

0g
Unsaturated Fat:

6g
Cholesterol:

218mg
Sodium:

488mg
Carbohydrates:

2g
Fiber:

0g
Sugar:

1g
Protein:

13g