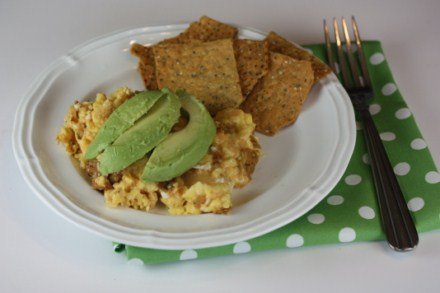 Breakfast for dinner is one of our favorite quick and easy dinners because it is inexpensive to make and everyone loves it.
One of our favorites to make is migas. Migas are so easy to make with ingredients you have on hand. Today's version is a little different twist because I used Way Better Simply Sweet Potato Tortilla Chips in them and then added some avocado on top.
These were so easy and so good!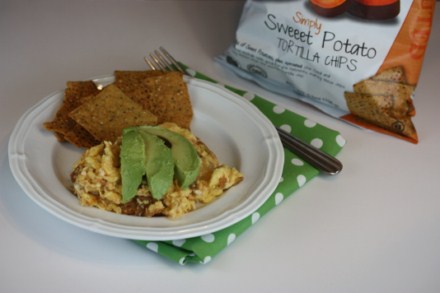 The sweet potato tortilla chips gave this a nice depth of flavor without changing the recipe much. And I know I mentioned it recently, but we love these chips. They are great for snacking and they are great in recipes. And an added bonus is that they just happen to be gluten free.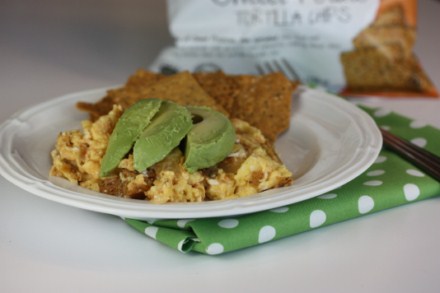 Migas with Avocado and Way Better Sweet Potato Tortilla Chips
Cook eggs in a skillet or pan until almost done. ( You are basically scrambling them.)
Add salsa, cheese, and crushed chips. Cook another minute or so until the eggs are done.
Serve with avocado on top and with additional chips and salsa.
Note: I have been selected by Way Better Snacks to participate in their Brand Ambassador blogger program. While I have been compensated for my time, my opinions are my own, and I have not been paid to post positive comments.