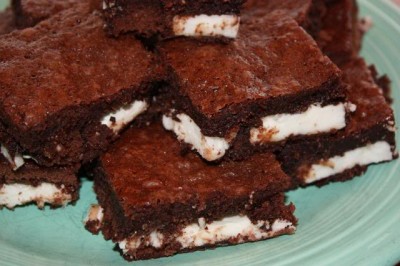 I made these brownies for our last staff meeting and everyone loved them, including my kids. I have heard many times how good this type of mint brownie was, but I had never made them myself until last month. I do not know what took me so long to try them.
These were very easy to make and quick to put together. They seemed like a much fancier recipe than they were. I love recipes like that. It is so nice when something so simple end up being so nice.
This was one of those desserts that I was so tempted to try, but was good and didn't. I made these when I was just starting back on my gluten free diet, so I did not get to taste them. But my family all thought they were really good. And since York Peppermint Patties are gluten free, I ate a few of those instead. Have I mentioned I love mint and chocolate together?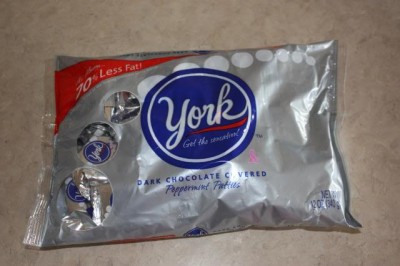 Mint Chocolate Brownies
1 -12 ounce package of peppermint patties ( I just used the small ones in this size package, but I think any size would work)
1 brownie mix for a 9×13 pan (or use my homemade brownie mix)
1/2 cup butter, melted
1/4 cup buttermilk
3 eggs
1 teaspoon vanilla
Remove wrappers from candy. Grease a 9×13 pan and set aside.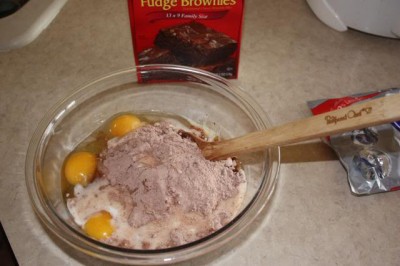 Mix together brownie mix, butter, buttermilk, eggs, and vanilla. Stir together well.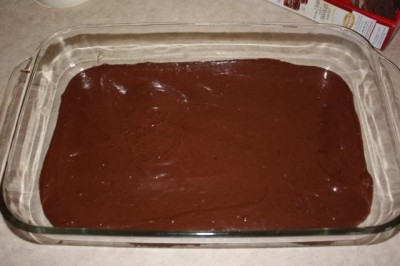 Pour 1/2 of the batter into greased pan and spread it out evenly.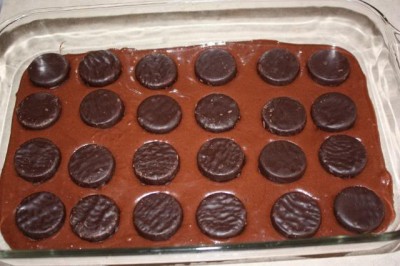 Place peppermint patties on top of batter.
Pour the remaining batter on top of peppermint patties and spread carefully out.
Bake at 350 for 22-25 minutes. Cool for 30 minutes and cut into squares. Enjoy!