I have shared in the past a few of my daughter's crochet projects. And I shared her Mother's Day gift to me a few years ago. The above picture is one of the more recent project that she finished and entered into our county fair. I shared the above picture on Facebook recently and I think it got the most likes of any picture I have ever shared.
My daughter Brianna has a special talent for crochet work. A good friend from church taught her to crochet when she was eight years old and she took to it like a pro. Her work amazes me and almost anyone that sees it.
She has turned her work into a business and has been selling it to family and friends for several years now. But my daughter not only has a talent for crochet, she has a heart for giving and she is turning her talent, and work with crochet, into a special project. Today, I told her that she could share a little about what she is doing with my readers.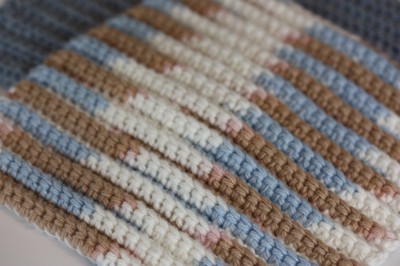 I am Brianna. I like to crochet and have been crocheting since I was eight. An older lady at church taught several girls and I to crochet and I just took off with it.
I have crocheted a lot of things since I first learned how. I have made dish cloths, coasters, doilies, table runners, and baby blankets. I recently opened an Etsy Shop where I am selling my work.
I do not want to keep profiting from all my crocheting. I want to use my crocheting talent for God's glory. He gave me this talent, and I wanted to use the ability to also give to others.
I want to help needy people in other countries, so I decided to donate the profits from my Etsy Shop to Compassion International. I originally wanted to sponsor a child, which means that I would have to donate a certain amount of money each month for a child, but right now I do not have the money to do that.
So, for now I will donate my Etsy shop profits to various projects on Compassion International. If my shop does well, I plan to eventually sponsor a child.
Right now in my shop I have a few dish cloths and a set of coasters available. I have several options for dish cloths including several large, square dish cloths, several ridged dish cloths, and a set of four off-white coasters for sale.
In the future, I hope to also sell doilies and Christmas ornaments.
If you have any questions about my work, please leave a comment or contact me through my etsy shop or use the contact form on this site.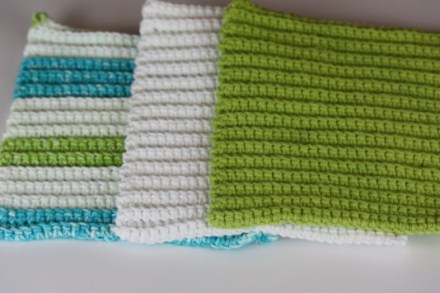 Note from Lynn: I debated on whether or not to share my daughter's project with all of you. It is not the normal type of post that I do, but it is a project that I want to encourage my daughter to work on and to support her in. I hope you all understand. If you do not need dish cloths, or have money to purchase from my daughter's Etsy shop, please do not feel like you have to. My goal is simply to share what she is doing. If you love old fashioned crochet work though, and would like some hand crocheted kitchen dishcloths like your grandma made, she has some great things available.