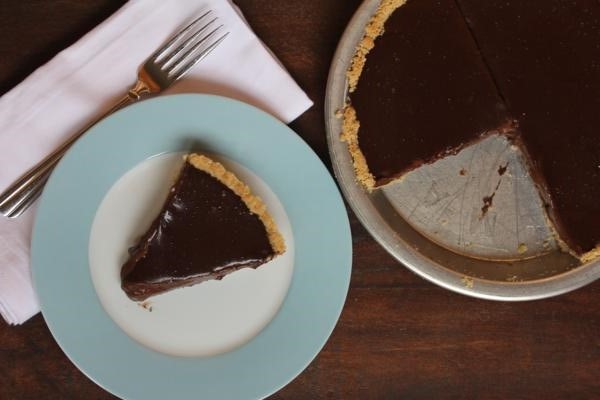 Chocolate Satin Pie is a rich and delicious chocolate pie perfect for any day of the week!
Today's recipe for my Cooking Through My Collection Series is courtesy of my daughter. She made this pie on March 14, which is also known as Pi-Day.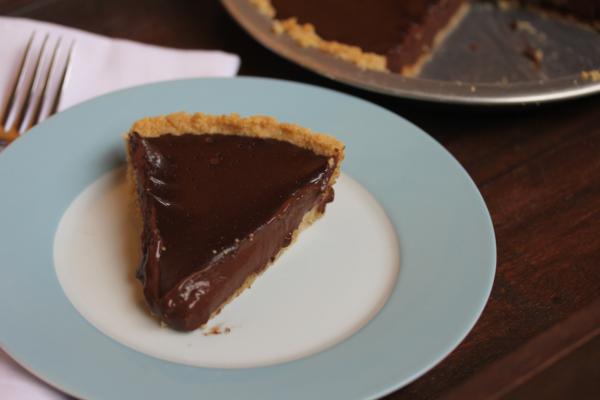 Now if I was a good blogger, or I guess like many bloggers, we would have made this pie long before Pi-Day. Then I would have taken pictures and shared the recipe in plenty of time for you all to actually make the pie on Pi-Day, but that is just not where I am at right now.
Thinking and planning recipes and posts ahead is getting harder and harder for me. I am very much in a keeping it real, survival mode, type stage. Making recipes weeks before a holiday just to get it up here on my site is probably not going to happen, at least not right now.
Plus, I really wonder how many people actually made a pie on Pi-Day. My girls wanted to because they thought it was fun to eat pie on Pi-Day, but making pie on Pi-Day is not a usual thing at our house. And I am guessing it is not at most of yours either.
So here I am sharing a pie recipe on a random Monday in April. I kind of figured that no one would mind because pie is good any day of the week.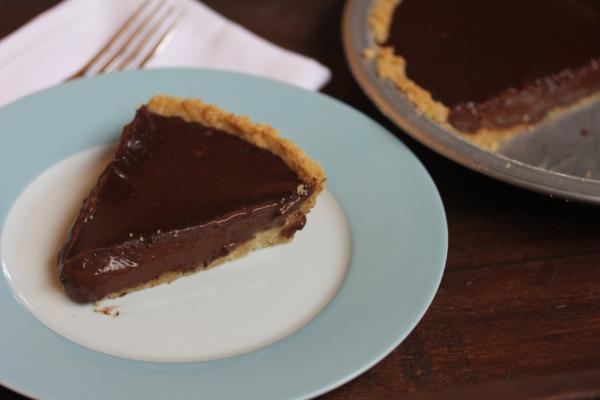 Yes, pie tends to be a special occasion dessert, but since this pie is so easy to make it really will work anytime.
My daughter and I saw this recipe for Nestle Chocolate Satin Pie in a Nestle chocolate cookbook that we have and knew we wanted to try it.
My daughter made this all by herself. It only contains a few ingredients and uses a graham cracker crust. She used gluten free graham crackers for it and it worked fine.
It is rich and silky and oh so good!
Nestle Chocolate Satin Pie

A rich, delicious, and easy to make chocolate pie.



Preparation Time:
Cook time: 5 Minutes
Total time: 3 Hours
8 servings
Ingredients:
1 prepared 9 inch graham cracker crust

1 1/4 cups evaporated milk

2 egg yolks

1- 10 ounce package dark chocolate chips
Instructions:

1. In a medium saucepan whisk together evaporated milk and egg yolks.
2. Heat over medium low heat, stirring constantly. Do not boil and heat until mixture is hot and thickens slightly.
3. Place chocolate in a food processor. With processor running slowing pour in hot milk mixture.
4. Process 20 seconds or until chocolate is melted and smooth.
5. Pour into graham cracker crust and refrigerate for 3 hours or until pie is firm.