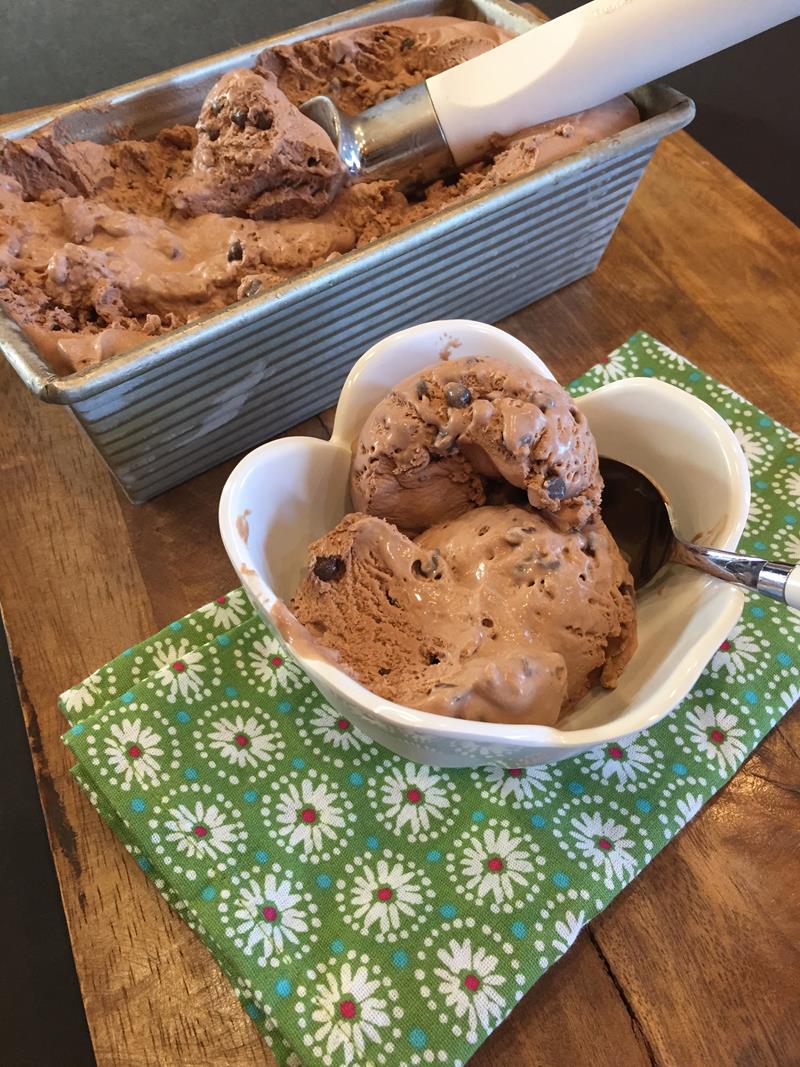 A few weeks ago I shared my recipe for no-churn peach ice cream. Today I have another delicious no-churn ice cream for you and this one includes chocolate!
Chocolate makes everything better right?
Most of the no-churn ice creams are pretty basic. Sweetened condensed milk, whipping cream, and various add ins.
For this recipe I made it double chocolate by adding cocoa powder and mini chocolate chips.
If you have never tried no-churn ice cream you need to. It is so easy and delicious!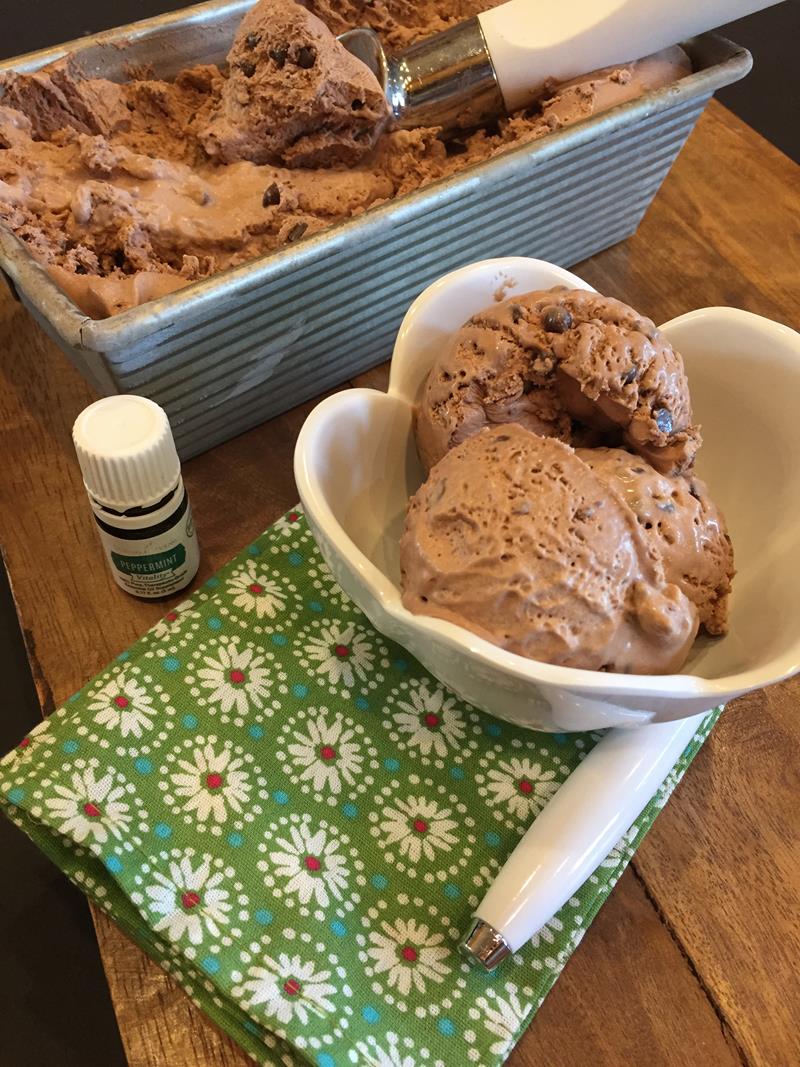 To make it a little different you can also stir in a few drops of Peppermint Vitality Oil for an easy homemade chocolate peppermint ice cream. If you have never tried Peppermint Vitality Oil in your cooking let me know and I will show you how you can get your own. It is my favorite way to add peppermint flavor to recipes.
No Churn Double Chocolate Ice Cream
1 – 14 ounce can sweetened condensed milk
1/3 cup baking cocoa
1 tablespoon vanilla extract
Pinch of salt
2 cups heavy cream
1 cup mini chocolate chips
4-6 drops of Peppermint Vitality essential oil (Optional but good for a peppermint chocolate ice cream)
In a bowl whisk together sweetened condensed milk, baking, cocoa, vanilla extract, and salt. Set aside.
Place cream in a mixing bowl and beat on medium high until firm peaks form.
Fold about half of the whipped cream into the condensed milk mixture. Add remaining whipped cream and fold just until whipped cream is mixed in.
Stir in mini chocolate chips. (For the peppermint ice cream also stir in the peppermint vitality oil. For a mild peppermint flavor use 4 drops for a stronger peppermint flavor use 6 drops.)
Spread mixture into a 9×5 loaf pan.
Place in freezer for 6-8 hours or until firm. At about 6 hours this is soft serve. Allow 8 or more hours, for a more solid ice cream.