If you had to give up no bake cookies because of a peanut allergy then these Peanut Butter Free No Bake Cookies are for you!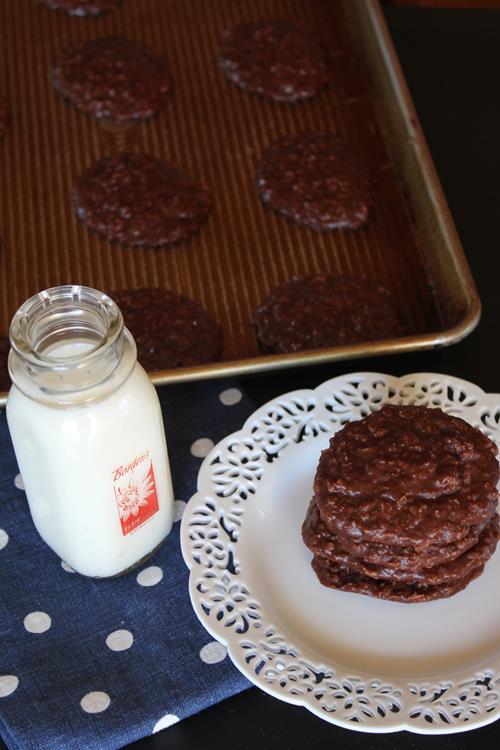 I have been making no bake cookies since I was a kid. They were one of the first recipes that I learned to make and I have made them many times since then.
They are one of my favorite cookies to make and to eat!
No bake cookies make a perfect summertime cookie. Kids love them and they do not require you to use the oven. These are both things I look for in a summertime dessert, but really these are a quick and easy cookie to make anytime of the year.
However, the recipe that I have been making for years comes from my mom, and it contains peanut butter.
No bake cookies were one of those recipes that I knew I was going to miss when my daughter developed her peanut allergy, but then I started wondering why if I could make them without peanut butter.
I figured that the worst that could happen would be that they might be a little dry. So, I decided to give it a try without peanut butter.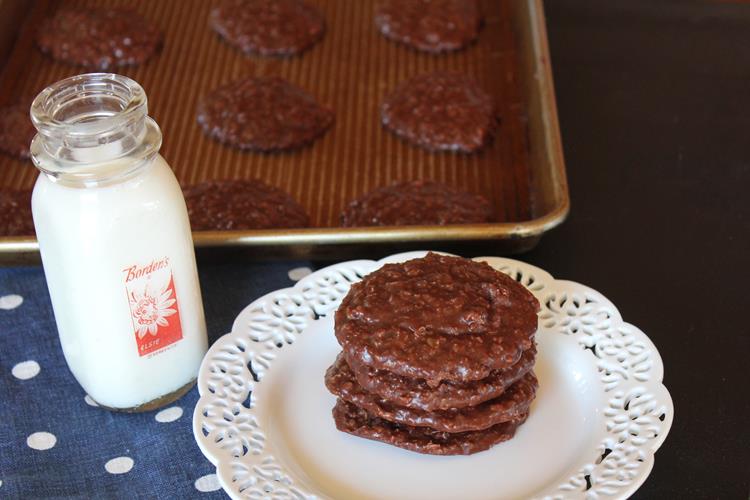 I simply followed my mom's recipe, but left out the peanut butter.
Well, okay I added a few chocolate chips, but they are the same basic recipe. I thought the chocolate chips might help the texture since I took out the peanut butter. Plus more chocolate is always a good thing!
These are so good. I was a little surprised at how well they turned out. We loved them.
I think even those that can eat peanut butter would enjoy these. It saves a little fat and calories if you leave the peanut butter out. It also makes them more frugal.
And if you are gluten free, you can easily using gluten free oats in these and have an easy gluten free cookie as well.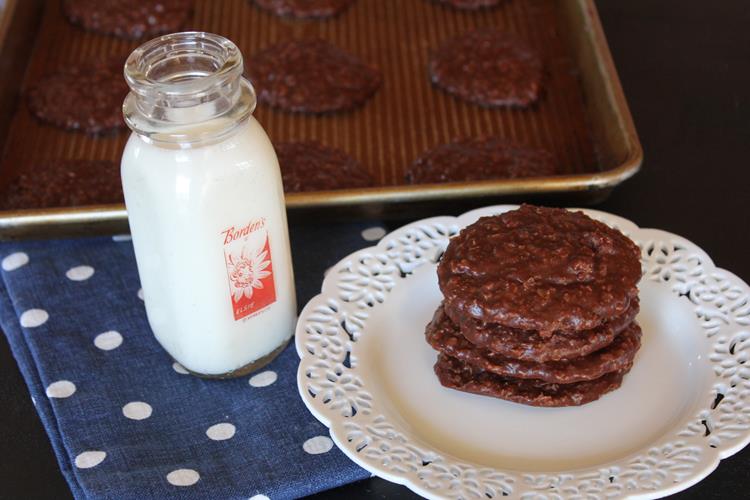 Peanut Butter Free No Bake Cookies
2 cups sugar
1 cup butter
½ cup milk
4 tablespoons cocoa
1 teaspoon vanilla extract
3 cups quick oats ( I use gluten free quick oats)
3/4 cup chocolate chips
Bring first four ingredients to a boil and cook 1 minute.
Add vanilla, oatmeal, and chocolate chips, and stir until combined.
Drop onto wax paper and cool.
Remove from wax paper and enjoy!