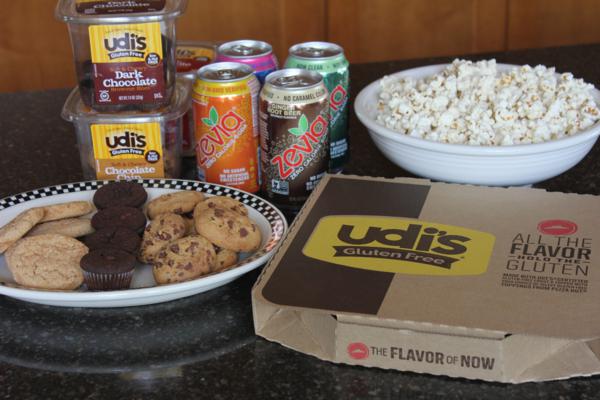 This post is sponsored by Udi's Gluten free, but all thoughts and opinions are my own. 
Friday night has been pizza and movie night at our house for years. Sometimes I make the pizza and sometimes I buy it, but it is not Friday night movie night without pizza. When I skip the pizza and serve something else my kids complain. My kids love pizza!
Pizza at our house can be a little challenging though because we have both regular eaters and gluten free eaters.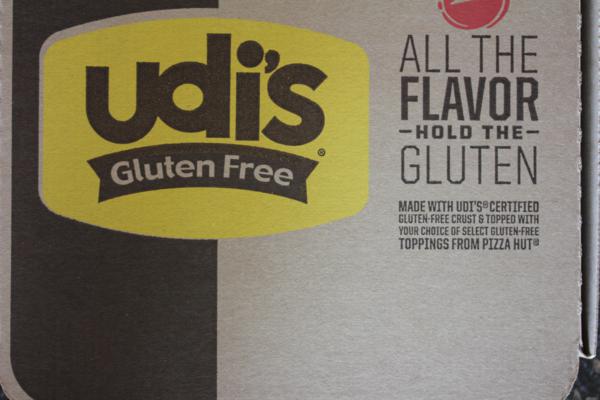 Everyone's loves to bring pizza in. There is just something about restaurant pizza that everyone loves. And I love it because I don't have to cook. Just being honest!
Eating restaurant pizza though can sometimes be a challenge. Pizza means pizza crust and pizza crust means lots of dough and flour. This can be a problem when you are trying to avoid cross contamination and stay safe eating gluten free.
So when I heard Udi's had partnered with Pizza Hut and the Gluten Intolerance Group (GIG) to offer gluten-free pizza at Pizza Hut, I knew I wanted to learn more.
Here is a little bit about Pizza Hut's new gluten free pizza.
The Udi's® Certified Gluten-Free crust is stored in a separate container, on a separate shelf in our fridge. The cheese, marinara sauce and pepperoni are stored in a gluten-free designated kit, and every gluten-free pizza is freshly baked on designated parchment paper in our ovens. In addition to these storage techniques, team members who make yourgluten-free pizza wear gloves and even use a designated gluten-free pizza cutter to cut your pizza to perfection
You can learn more here on Pizza Hut's website. They outline what pizza is gluten free and exactly what they are doing to keep it safe. Udi's and Pizza Hut seem to be working hard to keep their gluten free pizza truly gluten free.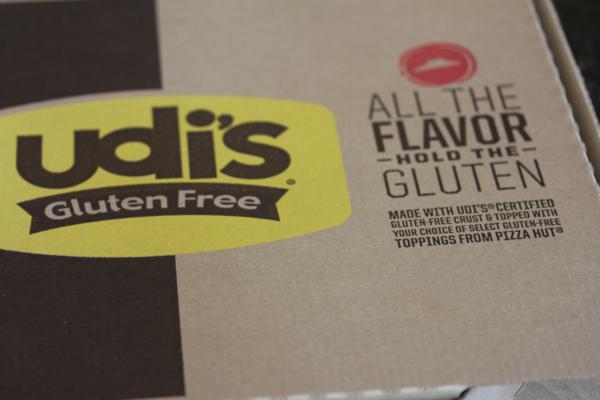 Now I know there is no guarantee when eating out. Every time you eat out there is a risk of cross-contamination. There is no way to guarantee you will 100% avoid it, no matter where you eat, but some restaurants and companies do take it more seriously than others.
My number one tip when eating out is to ask questions, ask questions, ask questions. Seriously don't be afraid to ask questions. Tell them you are gluten free and don't be afraid to ask questions about how they prepare the food. It is the best way for you to stay safe no matter where you eat.
From what I can tell Pizza Hut and Udi's are taking gluten free pizza seriously. And I love that because it will make pizza and movie night much easier.
Over 2,700 Pizza Hut restaurants are now offering gluten free pizza and they are continuing to roll it out across the country. So, if your Pizza Hut does not offer it, hopefully, they will soon. You can see a list of the Pizza Hut restaurants serving gluten free pizza here.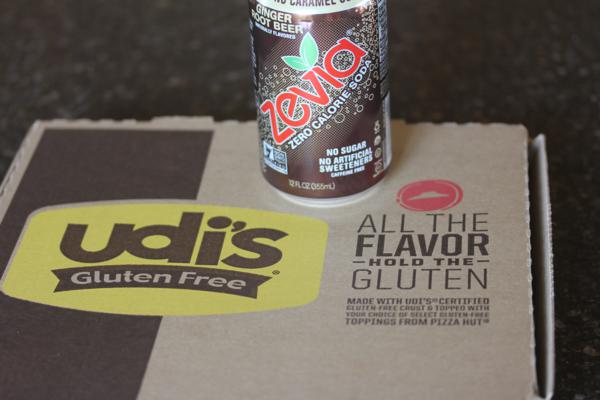 What I love about Pizza Hut offering gluten free pizza is that it not only makes movie night easier, it makes football game watching, birthday parties, and family gatherings so much easier too.
If you are not gluten free I am sure you know someone that is gluten free. This is an easy way to serve them pizza too.
You can easily order regular pizza for everyone that needs it and a gluten free pizza or two for those that eat gluten free. It is an easy way to make both regular eaters and gluten free eaters happy!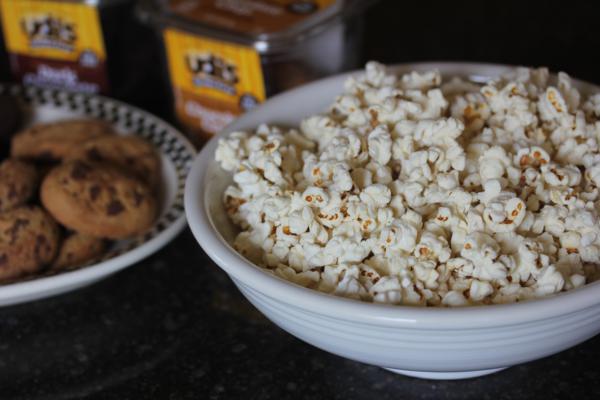 When it comes to movies, football games, and birthday parties you want to make everyone happy. If you have gluten-free eaters be sure to offer some options that they can have besides just pizza. Movies and football games almost always include at least a few snacks, so be sure to offer some gluten-free options as well.
We have already mentioned that movie night is not the same without pizza, but what about popcorn. Movies and popcorn just go together. And popcorn is one of my favorite naturally gluten-free snack foods. It is one of those foods that everyone loves and it is gluten-free so everyone can enjoy it.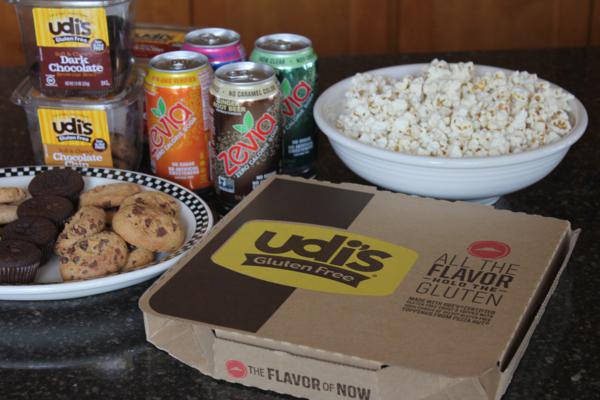 It is also easy to pick up a few of Udi's Gluten Free cookies. Most stores now carry these and my kids love them. I love keeping them in the freezer and taking them out as needed. I can serve them when we watch movies or anytime I need a gluten free treat.
I can also take them with me if I need a gluten free dessert to take with us somewhere. I love being able to do that. And those brownie bites in the picture above are delicious! Even non gluten free eaters will love those.
I also love the fact that Pizza Hut is a nationwide chain, which means when we travel we now have one more option of places to eat. Eating gluten free when traveling can be challenging so I am excited to know we have another gluten free option.