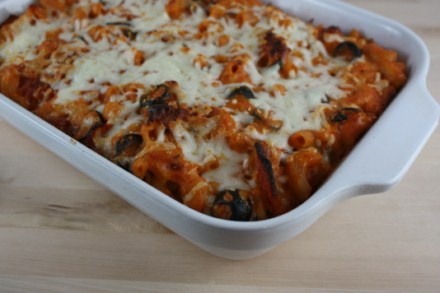 Any meal with the name pizza in it is sure to be a kid pleaser.
Although this meal is not pizza, it contains many of the same ingredients that pizza does and my kids love it as much as they do my taco pasta.

Pizza Pasta
1 ½ cups uncooked macaroni style pasta ( I used a gf pasta)
2 eggs
1/3 cup grated Parmesan cheese ( the stuff in the green can for this recipe)
½ cup sour cream
1 ½ cups pizza or marinara type sauce
2 cups of shredded mozzarella cheese
30 ( or so) slices of pepperoni ( I degrease my pepperoni)
1 small can (2 ¼ ounce) black olives, sliced
Cook pasta according to directions and drain.
Stir together pasta with remaining ingredients.
Place in a 9×13 pan and bake art 375 for 25-30 minutes or until heated through.