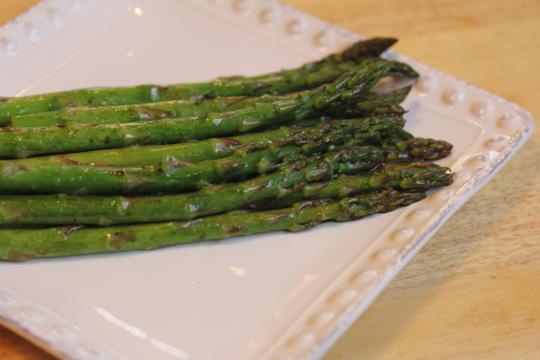 I am a brand ambassador for Holland House, but my thoughts and opinions are 100% mine. 
Roasted vegetables are one of my favorite ways to serve vegetables. It is a simple, delicious, and healthy way to serve them. My family loves the flavor that roasting vegetables gives them.
You can roast them by simply drizzling with oil and sprinkling with salt, but by new favorite way to serve them is oil, salt, and a little drizzle of balsamic vinegar.
I have found some really good asparagus at the store lately and my kids enjoy eating it. Yes, my kids love asparagus. So, roasting it with a little oil, salt, and balsamic vinegar is the way I have been serving it and my family has loved it.
Balsamic vinegar is a staple in my kitchen, especially this time of year. It is one of the easiest ways to add a lot of flavor to vegetables or salad.
This is the time of year for all kinds of fresh vegetables and salads. Trying drizzling yours with a little Holland House Balsamic Vinegar to add a lot of flavor without much work.
 Have you tried roasting your vegetables?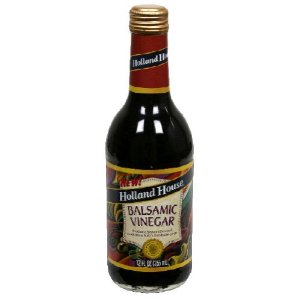 Roasted Asparagus with Balsamic Vinegar
10-15 spears of asparagus

1 tablespoon oil

salt

Holland House Balsamic Vinegar
Wash asparagus and trim ends off. 

Place in a single layer on a cookie sheet or pan.

Drizzle with oil and sprinkle with salt.

Bake at 450 for 5 minutes. Drizzle with balsamic vinegar and cook 3-5 more minutes or until desired tenderness. The time may vary depending on the thickness of y our asparagus. 

Serve and enjoy! 
Disclaimer: I am compensated for my time working with Holland House, but my thoughts and opinions are my own.