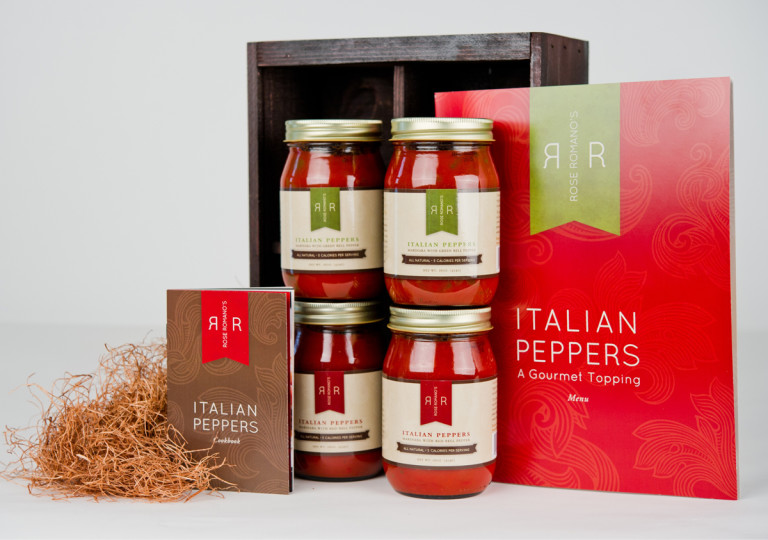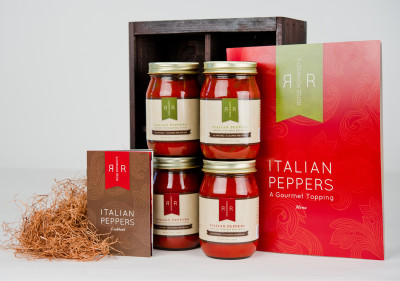 Pasta is one of my family's favorite meals. I mean, who doesn't love pasta?!
I was recently sent a 4 jar gift pack of Rose Romano's Gourmet Toppings to review.
Now, I am not a huge fan of jarred sauces. They have a place and you will often find them in my pantry, but I usually doctor them up. I add things to give them a more fresh flavor. And I often just prefer to make a quick sauce on my own instead of using a jar of sauce.
So, when I was sent the Rose Romano's Toppings I was convinced that they would be just like any other jarred pasta type sauce that I had tried before, but I was wrong.
These sauce are like no sauces I have had before. The flavor was amazing. It was so flavorful and fresh tasting that I could not believe it came from a jar.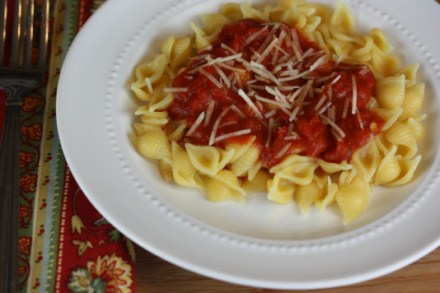 We loved the sauce just heated and poured over some pasta and sprinkled with some Parmesan cheese. The flavor was so good that we did not feel that it needed anything else added to it. We enjoyed this for lunch or a light dinner. It was so good!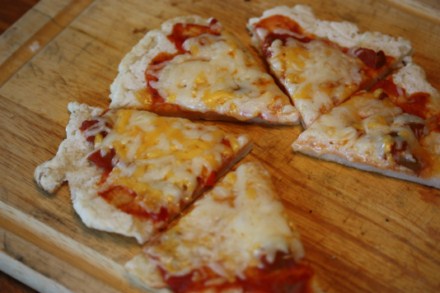 We also used it as a pizza sauce on several different occasions and really enjoyed it. The first time I used it my husband did not know I was reviewing a product and he said, what did you use for the sauce on this, it is really good.
I used it several more times on pizza and we really enjoyed it. In fact, I found that all the pizza needed was a little sauce and a little cheese. The sauce had so much flavor that a simple cheese pizza was all you needed to make.
I also think this sauce/topping would be really good served over fish or chicken.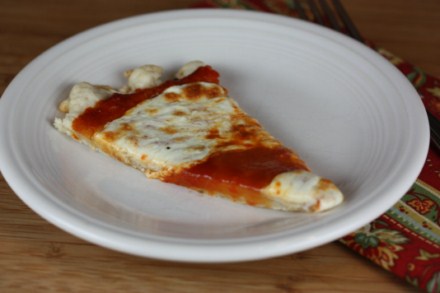 Now how would you like a chance to win a Rose Romano's Gourmet Topping four jar gift pack?
I am giving away one Rose Romano gift pack that contains four jars of sauce to one of my readers.
All you have to do to enter is leave me a comment. You need to leave a comment on this post. (If you are reading by email you must click here and leave a comment to enter.)
Giveaway will end Tuesday July 31st at 6 pm CST.
One entry per person.
For more information please see my giveaway policy.
For more information about Rose Romano's Gourmet Toppings please visit their website or sign up for their newsletter to get up to date information on their products and you can also follow them on Facebook (They are also hosting a giveaway on their Facebook page)
Note: I was compensated for my time in writing this post and I received free product to review, but my thoughts on opinions are my own.