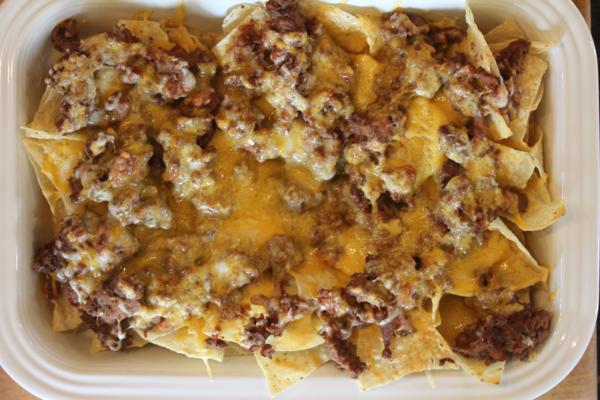 Nachos anyone?!
Is there anyone that does not enjoy nachos? I mean really what could be wrong about tortilla chips, covered in cheese, meat, and all kinds of other deliciousness!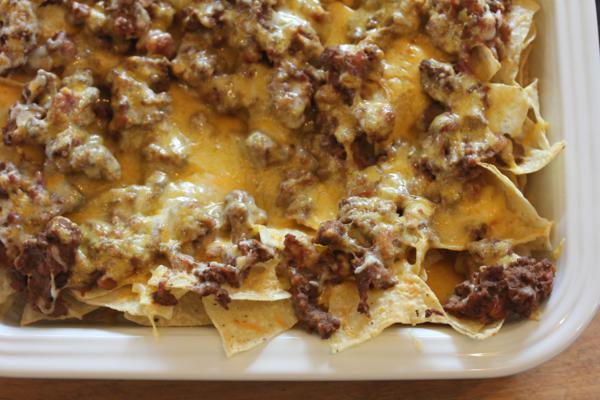 Nachos are perfect for a snack, football game watching, or a fun quick and easy meal. I often end up making nachos on Sunday evening. Sunday evening is the night I don't usually cook. It is kind of my night off from cooking or at least major cooking.
If I cook it is usually easy like breakfast for dinner, leftovers, or something like sandwiches or nachos.
When I make nachos I like to use leftover taco meat, but I recently changed it up and use some ground sausage that I had on hand and they were delicious!
My family loved how the sausage changed the nachos up and made them a little different. I loved how easy they were to make!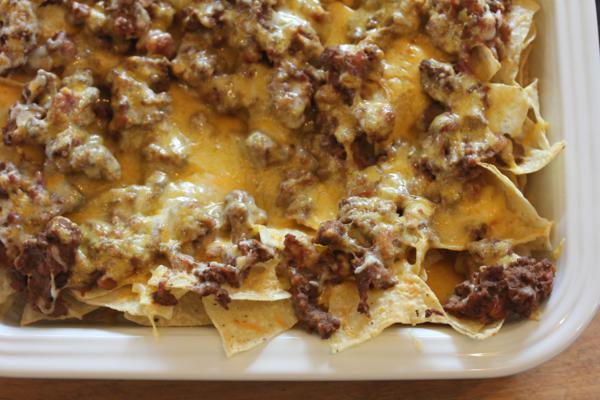 Yield: 8 servings
Sausage Nachos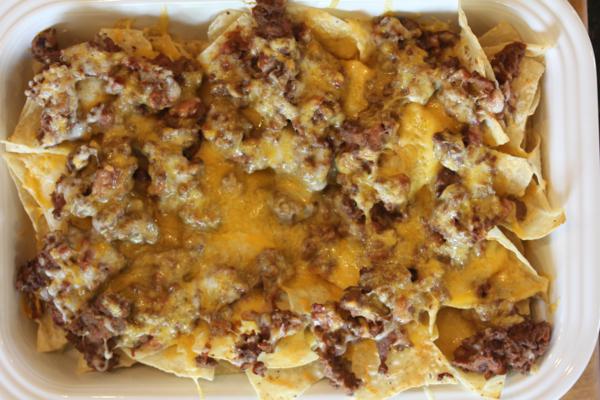 Sausage nachos are a delicious way to change up your basic nachos.
Ingredients
1 pound ground sausage
1 can refried beans
1/2 teaspoon chili powder
1/4 teaspoon ground cumin
1/4 teaspoon salt
12-18 ounces tortilla chips
3 cups shredded cheddar, colby jack, or pepper jack cheese
Instructions
In a skillet cook sausage until browned and no longer pink. Drain off any fat.
Add refried beans, chili powder, cumin, and salt to meat and stir to combine.
Spread half of the chips in a 9x13 pan.
Sprinkle with half of the meat mixture and half of the cheese.
Layer the remaining tortilla chips, remaining meat, and remaining cheese.
Bake for 8-10 minutes or until heated through and cheese is melted.
You can also spread this in one layer on a large sheet pan and reduce the baking time.