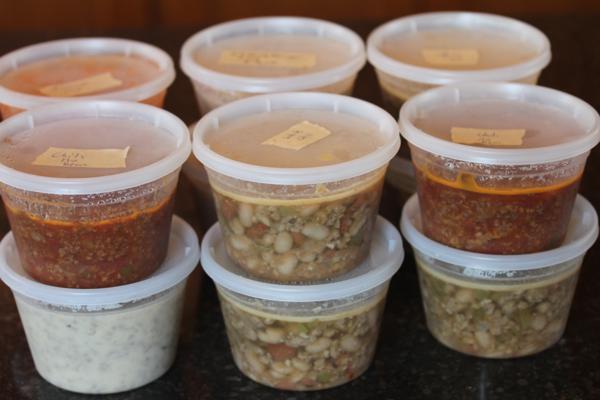 Over the years I have done various types of freezer meals. About ten years ago when I was struggling with a lot of health issues I froze thirty to sixty meals at a time. I would cook when I was feeling good, so that we had food to eat when I wasn't.
Over time my health improved and I changed my approach to freezer cooking. I no longer need to have a month or two of meals in the freezer, but I do like the convenience of having at least a few meals made ahead.
My kids are also older and able to help in the kitchen more. I don't need so many full meals in the freezer, but I do need to keep things on hand for those crazy busy days.
Instead of freezing whole meals I now focus more on parts of meals. I almost always have taco meat, cooked chicken, sloppy joes, and homemade refried beans in the freezer. During the winter I like to freeze chili, meatloaf, and meatballs.
I can easily put a meal together with any of those things. I can use taco meat as tacos, as taco salad, or even in enchiladas. Cooked chicken can be used in soups, casseroles, or even as chicken salad. Meatballs can be used in pasta sauce, they can also be served with gravy over rice, or in meatball sub sandwiches. Just by freezing part of the meal I save time on a busy night.
I also like to freeze chicken in the marinade. That way I can just defrost and grill it. One of our favorites that I have been making for 20+ years is teriyaki chicken. I shared this recipe a few months after I started blogging. I desperately need to update the pictures, but I still make and love that recipe.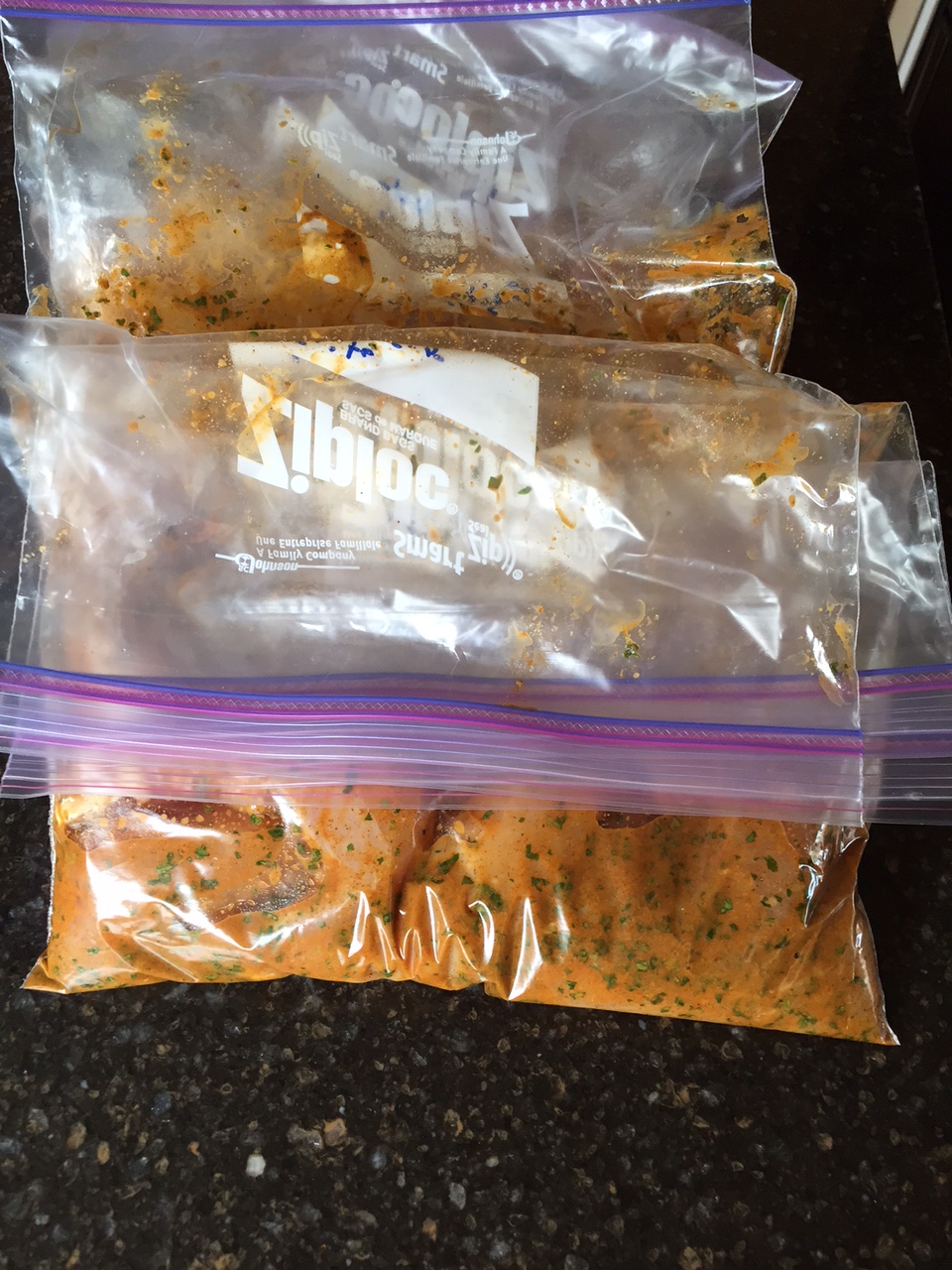 Not only does freezer cooking save me time on busy nights, it saves time in general. If I am cooking one pound of taco meat, I can easily cook two or three pounds with out spending much more time. Cooking multiple meals of the same kind at once to freeze is a great way to save time in the kitchen.
I often get asked what containers I use for freezer cooking. I love using Pyrex. I have a set similar to this one that I have had for years. They work great for freezer meals. I love this size because they are deep and they stack really well in the freezer. I got mine at Wal-mart several years ago and have used them a ton.
I love these smaller Pyrex for lunches. I bought these plastic containers a few months ago and have been using them a lot for freezer lunches for my husband and daughter. I like the fact that they are inexpensive because if they lose them or break them I am not out much money.
Ziploc type bags also work great for sloppy joes, taco meat, chili, and shredded chicken.
Do you have meals in your freezer for days that you do not have time to cook? Do you like freezing a whole meal or dish, or do you focus more on freezing just part of the meal?