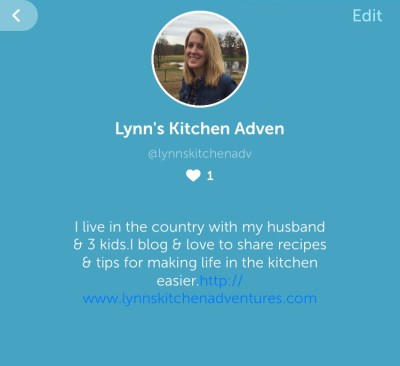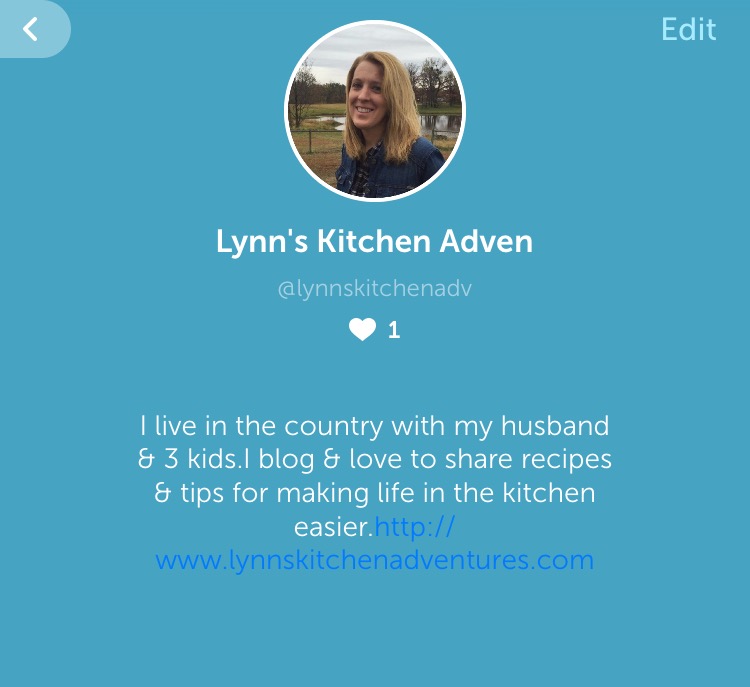 You can now find me on Periscope. What is Periscope? Periscope is a social media app that lets you share live videos. The replays will be there for 24 hours. To watch them just download the Periscope app on your phone.
Below are the links I talk about and share on my Periscopes. I will also share the replay link for every scope.
On Mondays I talk gluten free. On Thursday I talk about general kitchen tips and ideas. On most Fridays I talk about general everyday life stuff.
Disclaimer: This page contains some affiliate links. When you make a purchase through that link it helps support this site and what I do. Thanks for supporting this site. 
3/16/16 My March Amazon Subscribe and Save Order- Watch the Replay
Here is a post that I did on my order. 
3/3/16 Homemade Granola and Why I Love It-Watch the Replay
Homemade Granola Recipes Click Here
Gluten Free Chocolate Chip Muffin Recipe– This was one someone mentioned in the Scope
Peanut Butter Baked Oatmeal– This was also mentioned in the Scope
2/25/16 A Few Of My Favorite Things- Watch the Replay
Items I mentioned:
USA 12 Cup Cupcake/Muffin Pan
Unbleached Large Baking Cups
Cook It in Cast Iron: Kitchen-Tested Recipes for the One Pan That Does It All
The New Family Cookbook
2/22/16 Keeping It Real and Gluten Free Cooking Disasters- Watch the Replay
2/18/16 How To Cook Bacon In the Oven- Watch the Replay
2/16/16  How To Make Homemade Vanilla- Watch the Replay 
2/15/16 Favorite Sources for Gluten Free Recipes- Watch the Replay
There are way too many blogs, websites, and cookbooks to name all my favorites. I am afraid I would leave so many out. However, here are a few that I talked about in my scope.
2/13/16 Three Easy Slow Cooked Recipes that Freeze Great- Watch the Replay
2/8/16 Easy Gluten Free Dinners- Watch the Replay
2/4/16 Make Ahead Breakfast Ideas- Watch the Replay
2/1/16 My Thoughts On Gluten Free Flour Blends- Watch the Replay
My Favorite Gluten Free Blends- (These are affiliate links and you may be able to find the prices cheaper in stores in your areas, but I wanted you to have the link to my two favorite blends)
1/25/16 My Gluten Free Story and a Few Tips- Watch the Replay
1/22/16 Happy Friday