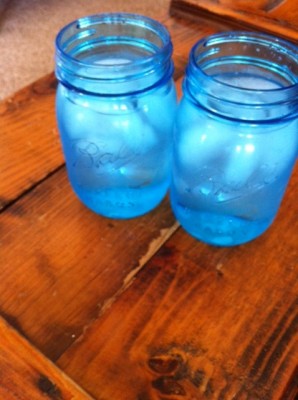 I have always been a big water drinker, but when I started running, I realized even more the importance of drinking enough water. Especially if you are running outside during the summer months like I do.
So today I thought I would share a few of my tips for drinking more water. And these tips are great for kids too. Kids play outside, swim, and are active during the summer, so don't forget to encourage them to drink more water too.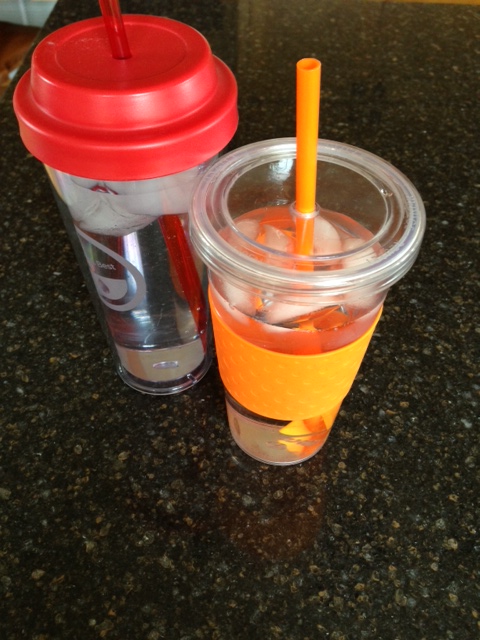 Drink Water
So yes that is pretty basic, but really just drink water. When you are thirsty grab water. Water is good for you and will quench your thirst better than anything else. Grab water first.
Limit Your Other Drinks
This one is also pretty basic, but one I think a lot of people over look. If you drink coffee, tea, pop, juice, or anything else you will probably drink less water. Actually I think I can safely say you will drink less water. If you feel you need coffee, tea, or anything else, make yourself drink water first. If you want that glass of iced tea, tell yourself you have to drink 2 glasses of water first. If you want two glasses of iced tea, make yourself drink 4 glasses of water. Or limit the amount of tea per glass you drink. Make a deal with yourself that you will drink water before you have anything else.
Don't Keep Other Drinks Around
I think this one is really important, especially when it comes to kids. If you have juice, pop, and other drinks around the house they will grab them instead of water. If I am thirsty and there is nothing else around to drink, I naturally grab water because that is the only choice. If you stock your fridge with sugary drinks, sugary drinks are what everyone will drink. Stock your kitchen with ice cold water and ice cold water is what you and others will be forced to drink.
Drink From A Straw
Yes, drink from a straw. I had several people mention this tip to me when I struggled with drinking enough water during the hot Oklahoma summers and it works. I got myself a couple of those iced coffee insulated straw cups and I love them. You will almost always see me with one. I keep one around the house with me and I take one in the car with me anytime I go out. And they never have coffee in them, I use them just for water.
For whatever reason, drinking through a straw really does help me drink more water. My husband was a little skeptical of this one until he tried it and now he agrees with me. He has found he also drinks more water when using a straw.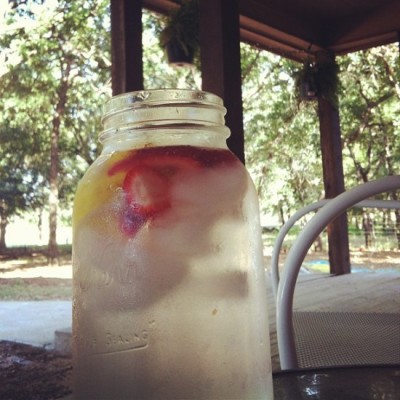 Drink Flavored Water
Now I know some of you are saying, but I don't like water. I get that. Really I do. Neither of my parents like water. They drink it because they need to, not because they like to, but they have solved it by drinking various types of flavored water. I know a lot of people that love flavored water because it is water they will drink. And by flavored water I am talking just a little fruit or something in it. A sugary drink is very different from a flavored water.
Need some flavored water ideas? Here a few simple ones to make.
Strawberry Lemon Water (Pictured above)
Keep Track
If you are really struggling with drinking enough water, especially this time of year, keep track of what you drink. Again this is a simple one, but I have found it works. Write down each glass of water that you drink so you know as the day goes along how much you have drank and need to drink. I did this last summer when I was running during our record breaking heat and it helped me a lot.
Now I would love to hear your tips for drinking more water?