I recently received a box of products from Holland House to review that included several different flavors of their vinegars.
As soon as I saw the bottle of balsamic vinegar I knew I wanted to make a vegetable dish with it. Balsamic vinegar is an easy way to add another layer of flavor to vegetables. It pairs perfectly with things like asparagus, green beans, carrots, and many other vegetables.
My favorite way to cook vegetables is to roast them, but I wanted to try something a little different this time.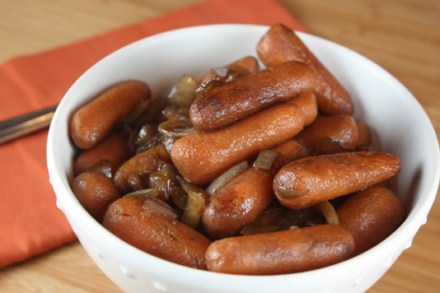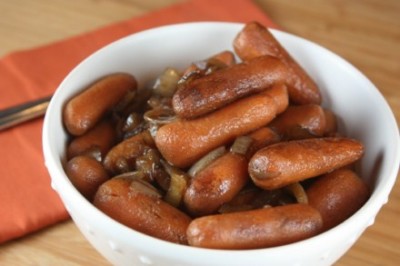 I also wanted to come up with something that would work well for the holidays. Oven space is always at a premium during the holidays, so I decided to try  a version of glazed carrots in my slow cooker.
I put together a basic balsamic glaze and mixed it with the carrots and let them cook for a few hours.
These carrots smelled so good while they were cooking. I even broke my rule of not taking the lid off the crockpot in order to sneak a few while they were cooking. They really were that good.
My whole family enjoyed these carrots and these would make a perfect side dish to any holiday meal.
What side dishes will you be serving for Thanksgiving?

Slow Cooked Balsamic Glazed Carrots
1 pound baby carrots ( you could also use regular carrots that have been peeled and cut into chunks)
1 onion, diced
1 tablespoon brown sugar
2 tablespoons olive oil
2 tablespoons Holland House Balsamic Vinegar
1 teaspoon salt
1/2 teaspoon ground pepper
Combine all ingredients and place in a slow cooker. Turn on low and cook for 3-4 hours. (The cooking time will very depending on how you like your carrots cooked)
For more information and recipes for using Holland House products please visit the Holland House
Facebook page
and/or sign up for
their Splash Club Newsletter
.
I was provided with Holland House products to review and was compensated for my time and ingredients to write this post. However my thoughts and opinions are my own.