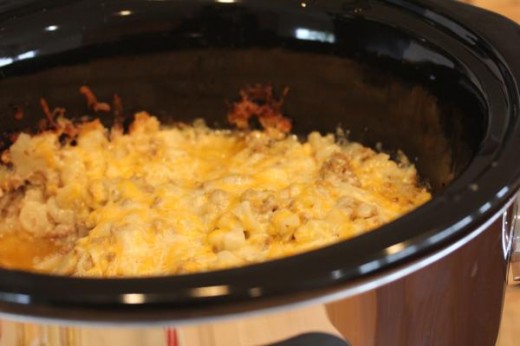 I know I have said it before, and I will probably say it again, but this crock pot series is making me realize how unappetizing most crock pot meals look. So, once again I am keeping it real instead of picture perfect.
Believe me I tried to get a good picture of this slow cooked cheeseburger casserole, but it just was not happening. Between the food not photographing well, and four very hungry people patiently waiting as I took pictures of dinner, I decided to just go with the pictures I had.
So please ignore the fact that this is not a magazine picture perfect meal and know that it tastes great. It tasted so great that there was none leftover for my husband to take for lunch the next day. No leftovers is a sure sign that dinner was a success.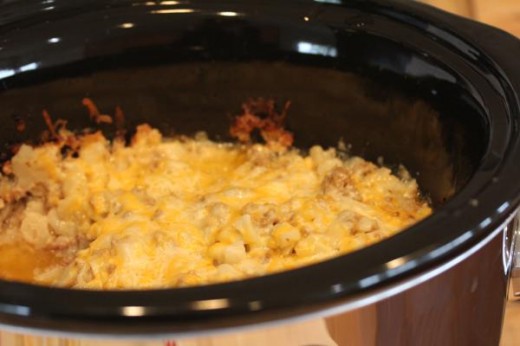 Slow Cooked Cheeseburger Casserole
2 pounds frozen hash browns
3 cups shredded cheddar cheese
2 cups milk
3 tablespoons butter
2 teaspoons salt
1 pound ground beef
In a skillet brown ground beef, drain off any fat. Add remaining ingredients and stir to combine well. You may need to do this in a bowl if your pan is not big enough.
Place in a crock pot and cook on low for 3-4 hours.
Serve and enjoy!