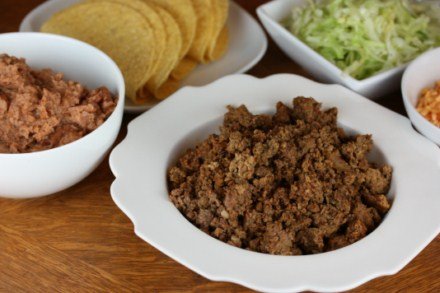 Mexican food is one of our favorite type of meals to enjoy. Not only is it good, but it is usually a quick and easy meal.
One of our favorite Mexican meals is tacos and although we have a favorite taco seasoning that we enjoy, we also like to change it up with other types of fillings.
One of our new favorites is Chipotle Ground Beef Tacos. The Chipotle peppers in this give the meat not only some spiciness, but a nice smokey flavor.
I like to make this in the slow cooker to combine the flavors well, but you can easily do this on the stove.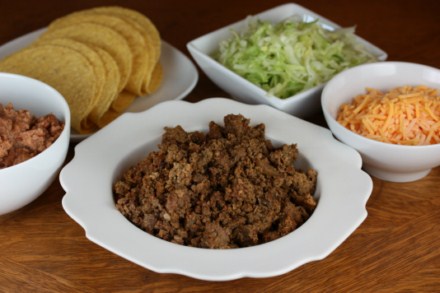 Slow Cooked Chipotle Beef Tacos
3 lbs ground beef
1 onion, finely chopped
8 ounces tomato sauce
2 chipotle peppers (this is 2 peppers not 2 cans)
1 teaspoon cumin
¾ teaspoon salt
Cook ground beef and onion in a skillet until the meat is no longer pink and the onion is tender. Set aside.
In a food processor or blender puree tomato sauce, peppers, cumin, and salt.
Combine pureed sauce and ground beef and place in a slow cooker. Cook on low for 3-4 hours.
Serve with beans, lettuce, cheese, etc as tacos with tortilla shells or use with tostada shells.
The leftover filling freezes really well.