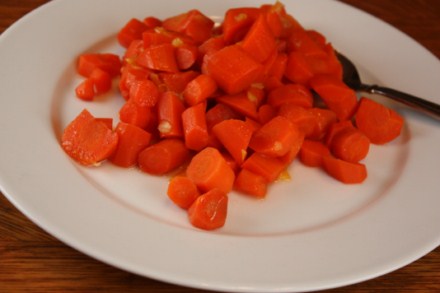 I love using my slow cooker. I use if for everything from breakfast and dinner to side dishes and desserts. It is one of the most used appliances in my kitchen and I own several of them.
Today's recipe is for slow cooked glazed carrots. I really enjoy the orange flavor in this dish. It gives the carrots a sweetness without being overly sweet.
Now this is not a recipe that you put in the crockpot first thing in the morning and leave all day. If you did that you would probably have a mushy orange mess at the end of the day.
This dish cooks for just a few hours, but I still find it saves me a lot of time in the kitchen because I can start it a few hours before dinner and it is ready when I need it.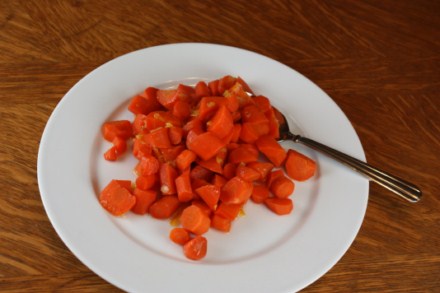 Orange Glazed Carrots
3 lbs carrots
1 ½ cups water
1 tablespoon sugar
½ cup orange marmalade
2 tablespoons butter
Combine carrots, water, sugar, and one teaspoon of salt in a slow cooker.
Cook on low for 3-4 hours or until tender.
Drain water from carrots, and add marmalade and butter. Season with salt and pepper.
Serve and enjoy.
Adapted from Slow Cooker Revolution