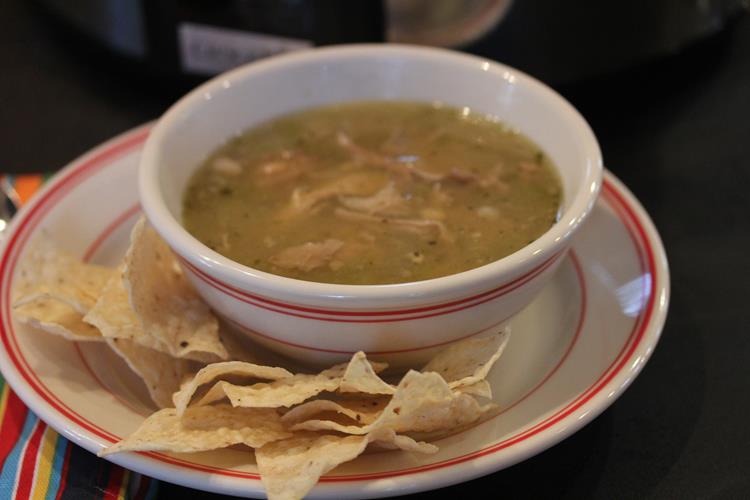 This pork chili verde was a recipe that I had originally intended to share for a Cooking Through My Collection recipe, but I ended up changing the recipe so much that it is really more of an inspired by recipe.
The recipe that inspired this recipe was from an old Everyday Food magazine that I have. The magazine is actually from 2008. I have gotten quite a few food magazines over the years, but for the majority of them I take the recipes I want out and then get rid of the magazine. I just don't have the space to store a lot of magazines.
Everyday Food Magazine, by Martha Stewart, though is one that I have hung on to. I have about five years worth of the old magazines and I love looking through them to find recipes and recipe inspiration.
This particular recipe was for a green pork chili. It contained some items that I did not have and it was a stove top version. I knew I could easily keep the same idea, but simplify the recipe.
One of the ways I simplified it was to turn it into a crock pot recipe. It turned out delicious and my whole family loved it.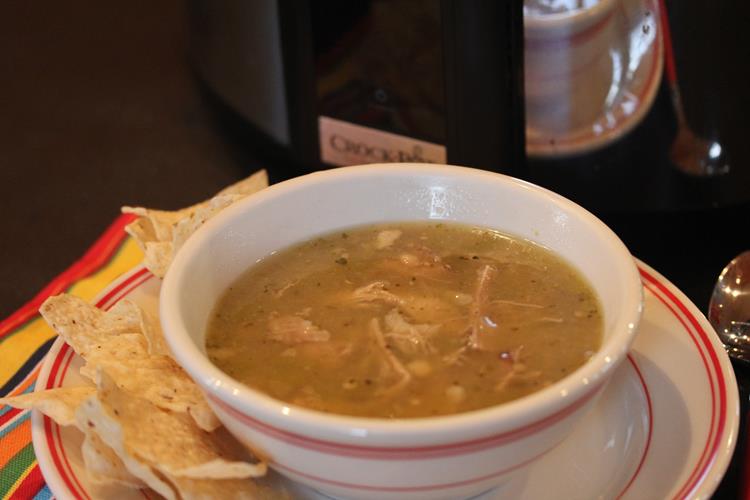 Slow Cooked Pork Chili Verde
Slow pork chili verde is a delicious chili recipe that cooks all day in the crock pot.
Ingredients
2 pounds boneless pork roast, cut into ½ to 1 inch chunks
2 cans northern or navy beans, rinsed and drained
16 ounce jar salsa verde
1- 4 ounce can chopped green chilies
1- 14½ ounce can chicken broth ( If you are gluten free be sure your broth is gf)
1 onion, diced
2 cloves garlic
2 teaspoons ground oregano
Instructions
Place pork in a 5-6 quart slow cooker.
Add remaining ingredients and stir well.
Cook on low for 6-7 hours or until pork is tender.
When pork is tender shred using two forks. You don't have to do this, but it makes it easier to eat.
Serve as is or with cheese, sour cream, tortilla chips, or desired toppings.