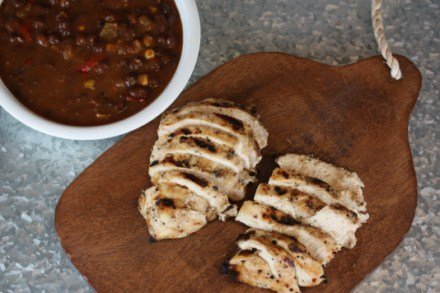 I am so glad to be working with Bush's Beans for this easy summer recipe!
Memorial Day is less than two weeks away and for many this marks the beginning of summer. And in my house summer means grilling and lots of it.
When it comes to summertime grilling and holiday cooking, like Memorial Day, I like to keep it quick and easy. And the recipe I have for you today is very quick and easy, and is perfect for serving just a few, or for a big Memorial Day cookout.
What I love about this recipe is that it only contains a few ingredients and it can be made with chicken breasts or chicken tenders.
And the perfect side dish for this quick and easy Spicy Buttermilk Grilled Chicken is Bush's Black Bean Fiesta Grillin' Beans.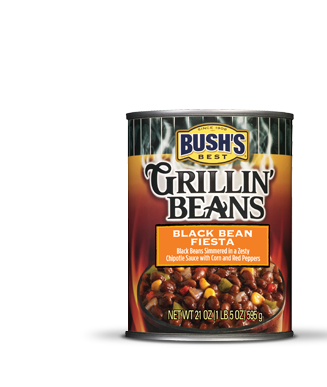 If you are cooking for a crowd this Memorial Day and need a quick and easy side dish, just open a few cans of Bush's Grillin Beans and place them in a crcok pot. Let them heat on low for about 2 hours and you will have an easy side dish that your guests will love.
Spicy Buttermilk Grilled Chicken with Black Bean Fiesta Grillin' Beans
Serves: 6
Prep time: 5 minutes (plus marinating time)
Cook Time: 10-12 minutes
1/2 cup Louisiana style hot sauce
2 cups buttermilk
2 pounds boneless skinless chicken breasts or chicken tenders
Place hot sauce, buttermilk, and chicken in a large zip top type storage bag.
Mix together and marinate for 8-12 hours or overnight.
When ready to serve remove meat from marinade  and discard marinade and place meat on a hot grill.
Grill over medium high heat for 5-6  minutes per side or until done. (Chicken tenders will take a little less time and thicker chicken breasts may take a little longer.)
Serve with Bush's Grillin' Beans and enjoy!
Disclaimer: I am compensated for my time in working with Bush's Beans, but my thoughts and opinions are my own.