We are entering into the holiday season and healthy eating can be so hard this time of year. Food is everywhere we go. It is the time of year for big dinners, holiday parties, desserts, and snack food everywhere.
Now, don't get me wrong, I love holiday cooking and eating. You will find plenty of fun holiday recipes here on this site, but it is always good to remember to keep everything in moderation, that includes holiday foods.
So, how to you go about making the holidays a little healthier, but still delicious, you serve foods like Way Better Snacks. So much holiday food revolves around snacks, chips and dips type food, and appetizers.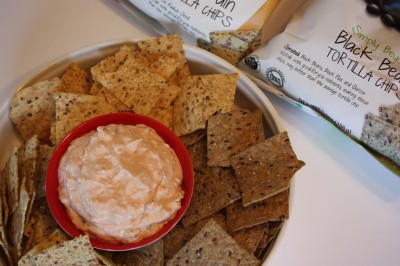 Instead of putting out that bag of whatever chips, try setting out a bowl of Way Better Snack Tortilla Chips. These chips are still chips, but they contain sprouted broccoli sprouted quinoa, sweet potatoes, sprouted flax seeds, chia seeds, and other healthy ingredients.
And just because these contain all those healthy foods, that many people would shy away from, does not mean these don't taste great. These taste good, they really do.
They also happen to be gluten free, so they are perfect to serve guests that eat gluten free.
Every December we have my husband's staff and their families over for a holiday party.We serve all kinds of snack foods and desserts. This year I will be setting out a big bowl of Way Better Snacks for everyone to enjoy.
Later this month I will be sharing a delicious appetizer type recipe that goes great with Way Better Chips, so stay tuned for that.
The founder of Way Better Snacks recently appeared on the Suzanne show and the subject was all about sprouting. If you would like more information about Way Better and sprouting be sure to check it out.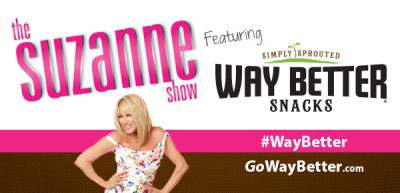 Note: I have been selected by Way Better Snacks to participate in their Brand Ambassador blogger program. While I have been compensated for my time, my opinions are my own, and I have not been paid to post positive comments.