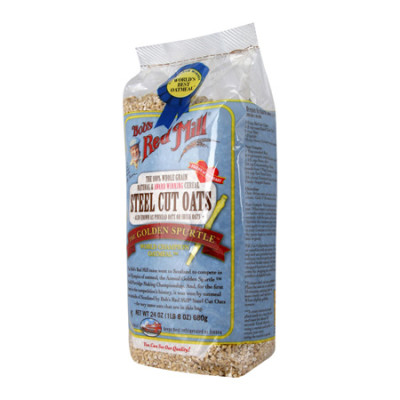 Giveaway ended. The winners are:
Lenice-My favorite breakfast is a Denver omelette with hash browns and fruit. I have celiac so I eat gluten free!! Thanks 🙂
sarah-green smoothies…(kale, spinach, banana, frozen fruit and flax oil)…When I crave breakfast food I usually have it for dinner..and that would be my homemade gluten free waffles w/chopped pecans and pure maple syrup…BUT I also love organic eggs w/lots of veggies..
Kathy-I love eggs with all sorts of veggies in it (I can relate to that commercial where the dad is cooking and it turns into scrambled eggs because that's all I can do to…lol) along with fresh fruit and some hot 9 grain cereal (I get at Sprouts in bulk) sweetened with honey…on my healthy days that is…lol!
Susan B-I enjoy oatmeal, cream of wheat, and almost every other breakfast food. I am currently on a weight loss journey and am trying to incorporate healthier foods into my whole family's diet.
I have sent you all an email. Thanks for entering.
It is no secret that I love Bob's Red Mill. I grew up in Oregon and have been familiar with Bob's Red Mill for years and I love their products.
I used many of their whole grain and whole wheat products for years and now that I eat gluten free I really appreciate all the gluten free products that they offer.
Bob's Red Mill is committed to healthy eating and they offer a wide range of products in both whole grain regular food products and in gluten free items.
In fact, no one does a healthy breakfast quite like Bob's Red Mill. They offer so many great products that are perfect for breakfast.
Today in honor of my New Year's goal to start the day with a healthy breakfast we have a great giveaway from Bob's Red Mill.
Bob's Red Mill is offering a healthy breakfast sample pack giveaway for my readers.
The breakfast sample pack includes 1 package of rolled oats, 1 package of quick oats, 1 package of steel cut oats, and 1 package of their brown rice farina.
And four readers will win this healthy breakfast pack.
All you have to do to enter is leave me a comment letting me know what your favorite thing to eat for breakfast is. (And if you are gluten free, please let me know in your comment so that we can be sure to send you the gluten free version of those items if you win.)
One entry per person please.
Giveaway will end Wednesday January 18th at 6 pm.
Note: If you are reading from your email update you must click here and leave a comment to enter. Responding to this email does not count as an entry.
For more details please see my giveaway policy.
Bob's Red Mill is providing the product to giveaway, but I was not compensated for my time. And as always my thoughts and opinions are my own.