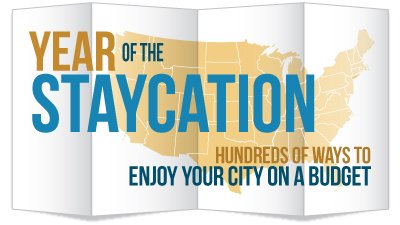 Today's post is a little different than the normal posts that you see here on Lynn's Kitchen Adventures. But when I was asked to join in on the Year Of The Staycation by The Happy Housewife and Springs Bargains, I knew it was a great opportunity to share some frugal and fun summer ideas with you. Plus, once in a while it is fun to branch outside my normal food type posts.
I love the idea of staycations. I grew up doing mainly staycations for our family vacations. Although they were not called that back then, it is exactly what they were. I grew up taking many summer day trips all over the Oregon and Southern Washington. In fact, except for a few trips to Idaho to visit my Grandma, I did not travel outside of Oregon and Washington until I was seventeen.
From trips to the beach, to hiking in the Columbia Gorge, to visiting the sites in and around Portland, Oregon, I grew up vacationing close to home. And do you know what, I am so glad that I have those memories. It does not take a lot of money and fancy trips to create memories. Memories can be created close to home and on a budget and they will probably be remember better, than those fancy trips to exotic places.
With gas prices high and budgets tight this year, I encourage you to look around your area and see what things you can do to make your summer exciting and fun without spending a lot of money.
As most of you know, I live in northeast Oklahoma, so today I am going to share a few of our favorite places to visit in and around the Tulsa area. However, tomorrow I will be sharing links from other bloggers all over the United States that have joined in to share their favorite things to do in their city.
Staycation Ideas For Tulsa and NE Oklahoma
Air and Space Museum– This is a Museum that my kids love, especially my son. It is the perfect place to visit if your kids love learning about space and airplanes. There is a lot of hands on things to do and it is a great way to spend an afternoon on a hot summer day because everything is inside.
Tulsa Children's Museum–If your kids are in the toddler and early school age years they would really enjoy Tulsa Children's Museum. There is so much to do to keep them busy.

Gilcrease Museum– If you live in NE Oklahoma and have never been to Gilcrease Museum I highly encourage you to go. We took our kids there for the first time last summer and I could not believe I had lived in the Tulsa area for 12 years and had never been to Gilcrease. Really we should not have waited so long. It is a fun way to share some beautiful and interesting art with your kids.
Philbrook Museum Of Art -The museum and grounds are beautiful. This museum is worth going to just to see the architecture and beauty of the building and grounds. We visited this museum also for the first time last summer and loved it. I highly recommend doing the audio tour as it gives you a details of the museum and art that you would be hard to find out otherwise. My thirteen year old could have spent hours and hours in the museum just learning from the audio tour.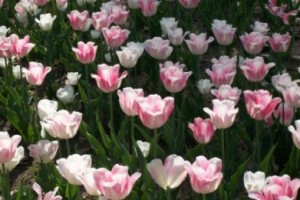 Tulsa Garden Center and Woodward Park– Woodward park is a great way to spend a summer day. Take a picnic lunch or snack and enjoy some time outside. My kids love to visit the garden center and Woodward park. We live out in the country and have places to run and play everywhere, but they still love it when their grandparents take them to the park and garden area.

Cherry Street Farmers Market– I love farmers markets and I love teaching my kids about food. The vendors and farmers at farmers market are always so willing to share their passion about food and how it is grown. It is a really good way to help educate your kids about food and where it comes from. If you are looking for something new to try, or want to shop seasonal foods and produce, visit Cherry Street or a Farmers Market in your area.
Library Reading Program– The Tulsa library systems has so much to offer especially during the summer time and the best thing about it is that it is free. You can join the summer reading program or visit some of the special programs that they offer during the summer time. Help your kids discover a love for learning and reading and spend some time at the library this summer.
Tulsa Zoo– The zoo is a perfect way to spend summer days and if you buy a zoo pass you can visit as many times as you want to over the summer without spending a lot of money.
Aquarium– My kids love the aquarium. I will admit it is a little expensive for a one time visit, but several years we bought a family pass and we used it quite a bit. When you figure the cost spread out over a summer, or a whole year, and take several trips it is really not bad. Especially when you consider it is indoors and a nice cool place to go during the 100 degree days of July and August.
Gardners Used Books- My family loves books and we love to visit Gardners books. I like to give the kids each a few dollars to spend on a book or two they want to pick out. It is a fun and educational way to spend an afternoon without spending a lot of money.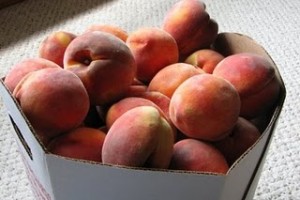 U pick farms– Find a u-pick farm in your area. Now, I admit this is a little work, but my kids love to go blackberry and blueberry picking at berry farms in our area. We also love to visit Livesay Orchards in Porter during peach season. Although visiting u-pick farms is a little work, it is a great way to teach your kids about where food comes from. You can spend the day as a family and bring home your days works to eat and enjoy.
If you want to travel a little outside of Tulsa here are a few ideas.
Fort Gibson– Share a little history with your kids and visit Fort Gibson. We have actually never been, but I hope to take my kids this summer.
Woolaroc and Phillips House– Last summer we spent a day in Bartlesville visiting both Woollaroc and the Phillips house and my kids loved them both. They are a short drive from Tulsa and are both full of Oklahoma history.
Will Rogers Museum– This is another place that is close to Tulsa that we visited last summer and my kids loved. It only takes a few hours to go through and is really well done. And don't forget to stop by the Hammett House for some pie when you visit Claremore.
Davis Arms Historical Museum– If you have boys they will love Davis Arms Museum. They have the largest private gun collection in the world. It is an amazing collection of fire arms and weapons that covers so much history. And they have way more than fire arms. They have spurs, saddles, ranching brands, historical world war posters, Indian Artifacts, and more.
There are also various parks, lakes, bike and hiking paths, Discoveryland, and more to see and do in Northeast Oklahoma. So, look around, and get out and have some fun this summer.
If you are from Oklahoma what is your favorite Staycation idea?