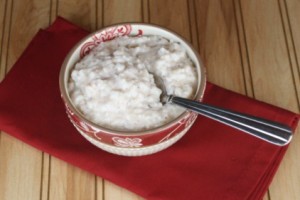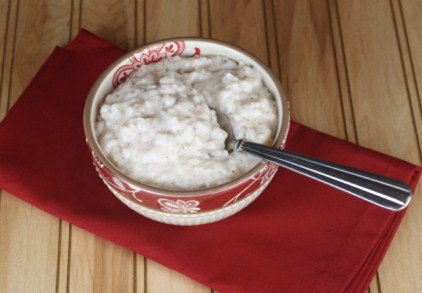 Modern day food is often complicated and difficult to make. We have gotten away from the simple classics and basic dishes of past generations.
So many recipes today contain gourmet ingredients and take hours to prepare. I am not saying that there is anything wrong with these recipes. They have a time and a place.
I have made many dishes that require extra time and ingredients, but I do not think we should forget the recipes of the past. According to today's standards things like rice pudding are often considered to plain and old fashioned to have a place on our tables. I disagree.
Dishes like rice pudding are classics. They are simple recipes, that contain simple and basic ingredients.
And even though they are simple, they still taste so good. There is nothing more comforting to many people than a big bowl of rice pudding for dessert.
A classic and simple rice pudding is a favorite in our house. Is it in yours?
Stove Top Rice Pudding
2 cups water
1 cup long grain rice
¼ teaspoon of salt
1 cup cream
4 cups milk
2/3 cup sugar
1 teaspoon vanilla
1 teaspoon ground cinnamon
Bring the water to a boil in a large saucepan. Stir in the rice and salt. Cover and reduce to a simmer. Cook for 18 minutes, stirring a few times.
Stir in milk, cream, and sugar. Increase heat to medium high and bring to a light boil. Reduce to a simmer. Cook uncovered stirring frequently until the mixture starts to thicken. Stir often to keep the mixture from sticking and scorching for about 45-50 minutes or until mixture is very thick. A spoon should stand up in it.
Remove from the heat and stir in vanilla and cinnamon.
Serve warm, cold, or room temperature. We like this warm, but the leftovers also make a great breakfast the next day.