This post is sponsored by ALDI, but all thoughts and opinions are my own. 
Today we are talking football which is a favorite subject for several reasons in my house. While some in my family love football, I love creating food to go with all the football watching.
Super Bowl 50 takes place on February 7th, so I am partnering with ALDI to help you create a fun and delicious Super Bowl party for under $50.
Since it is Super Bowl 50 we are focusing on $50, but really what I am showing you today can be done for quite a bit under $50 depending on the meat you decide to use. And be sure to read to the end for a fun $50 ALDI giveaway! Giveaway over.
I love to entertain. Whether it is for football watching or just for having a group of friends over, my family and I enjoy opening up our home to friends and family. One of my requirements though when entertaining is to keep it simple and inexpensive.
Many people think that entertaining has to be fancy, time-consuming, and expensive. I disagree. You can have a great time, keep it simple, and not break the budget.
Today I am going to show you how.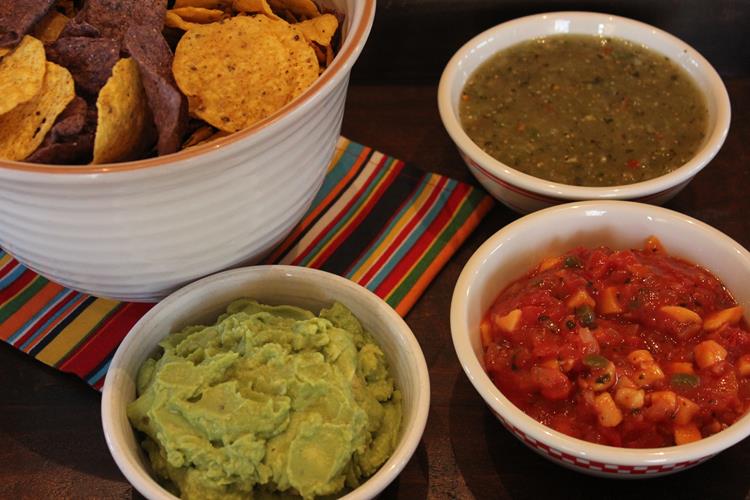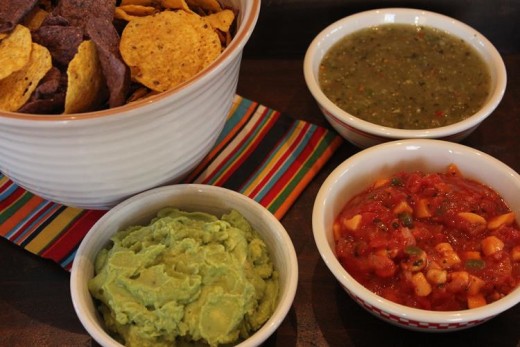 I love to make recipes from scratch, but when it comes to parties and entertaining I am all for keeping it simple by buying a few things pre-made.
For this party I decided to buy some of the fresh salsa at ALDI. They had several varieties. I bought the Verde Salsa and the Peach Mango. I also picked up some guacamole. I could have easily bought some avocados to make my own, but to keep it simple I bought the pre-made guacamole. Guacamole is actually a product I buy often at ALDI. My family loves it.
All you have to do is pick up a few packages of tortilla chips and set them out for easy chips and salsa. I decided to serve my salsa in a bowl, but you could easily just serve it straight from the container.
Another way I keep it simple is to use my crock pots. I have a couple of them so it works great for serving a crowd. The easiest thing I have found to serve, especially during the fall and winter, is chili. Everyone loves chili and it is easy to make.
I love putting it in the crock pot because everyone can just grab a bowl when they want to and we don't have to eat at any specific time. Chili is also pretty inexpensive to serve. It serves a lot and you can usually stretch it out even more by adding more beans and less meat if needed.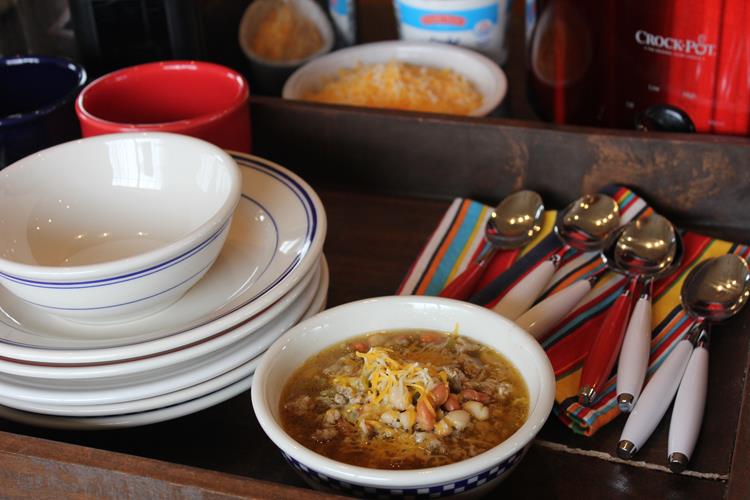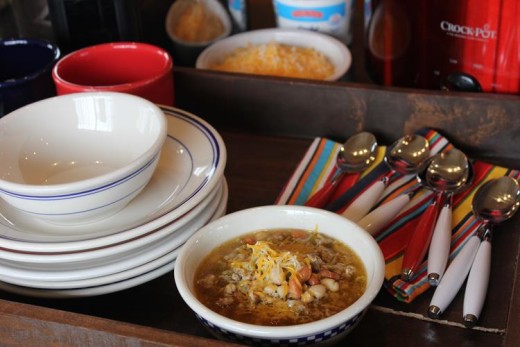 I made a double batch of one of my favorite crock pot chili recipes and I also made the easy sausage chili recipe I share below. You could easily serve just one kind of chili, but I like to serve two kinds for a little variety.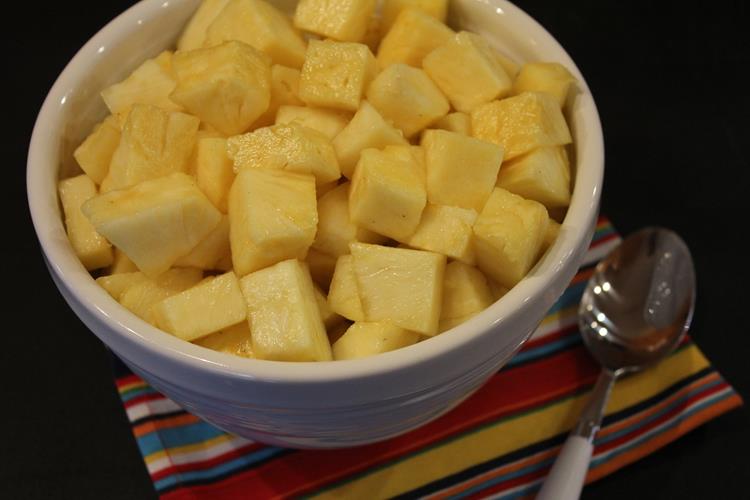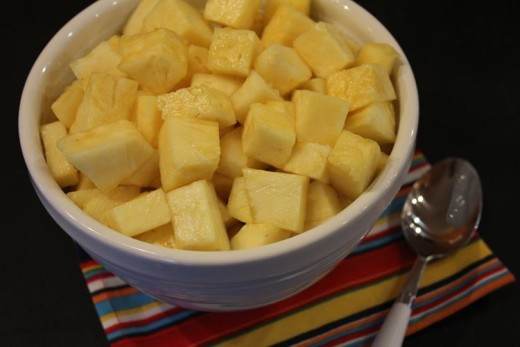 When I entertain I like to be sure to have something healthy as well to set out. For this party I bought some pineapple because the pineapple the day I went to ALDI looked great, but you could easily pick up fruit for a fruit salad, make a green salad, or put together a vegetable tray.
One of the other great things about this meal is that it is gluten-free. Several people in my family eat gluten-free and I love that by shopping at ALDI, I  can serve inexpensive meals that are also gluten-free. If you are gluten-free just be sure to read the labels to check that the items you choose are gluten-free.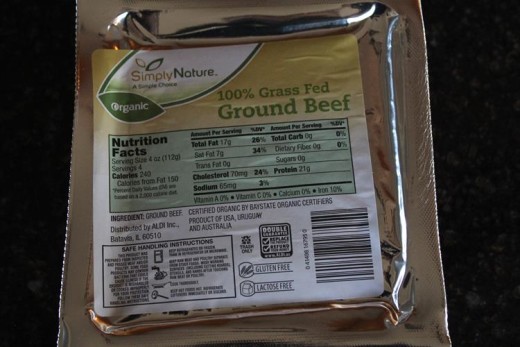 Here is the ingredient list for everything I served. I did not buy spices, sugar, salt, or pepper, since I already had plenty of those on hand, but everything else is included below. I bought ALDI grass fed organic ground beef because I love the fact that ALDI is now offering more healthy, gluten-free, and organic options. To save money you could easily choose a less expensive ground beef.
Little Salad Bar Mango Peach Salsa $2.29
Little Salad Bar Salsa Verde $2.29
Friendly Farms Sour Cream $1.29
Little Salad Bar Guacamole $2.79
Happy Farms Mexican Shredded Cheese $2.79
Pineapple $1.99
Dakota's Great Pride Northern Beans $0.59 (x3)
Fit & Active Chicken Broth $0.59 (x3)
Dakota's Pride Kidney Beans $0.59 (x2)
Dakota's Pride Pinto Beans $1.19
Pueblo Lindo Chopped Green Chilies $0.65 (x2)
Happy Harvest Diced Tomatoes $0.55 (x2)
Garlic $0.99
Onions $1.69
Simply Nature Blue Corn Tortilla Chips $1.69
Simply Nature Organic Yellow Corn Tortilla Chips $1.99
Appleton Farms Pork Sausage Roll $1.99 (x2)
Simply Nature Grass Fed Ground Beef $6.99 (x2)
Total= $46.07
Now for the Easy Sausage Chili Recipe.
Easy Sausage Chili
2 pounds Appleton Farms Pork Sausage Roll
2 cloves garlic, minced
1 onion, chopped
3 cans Fit & Active Chicken Broth
1 tablespoon cumin
2 teaspoons chili powder
1 teaspoon paprika
1 teaspoon black pepper
3 cans Dakota's Pride Northern Beans, rinsed and drained
1- 30 ounce can Dakota's Pride Pinto Beans, rinsed and drained
2- 4 ounce cans Pueblo Lindo Chopped Green Chilies
In a skillet or pan cook sausage and onion until sausage is browned and no longer pink and onion is tender.
Add minced garlic and cook 1 minute more.
Drain off any fat from the meat and place in a slow cooker.
Add remaining ingredients and stir to combine.
Cook on low for 5-6 hours or on high for 2-3 hours.
Serve with cheese and sour cream if desired.
GIVEAWAY OVER
Now for the fun ALDI giveaway!! Today I am giving away a $50 ALDI gift certificate in honor of Super Bowl 50! Yes, one of my readers will win a $50 gift certificate so that they can create their own fun Superbowl Party.
All you have to do is leave me a comment. If you shop at ALDI I would love to hear what your favorite product or products are to buy.
One entry per person. Giveaway will end February 4th, 2016. If you are reading this by email you must click through and leave a comment on my site. Responding to an email does not count as an entry. For giveaway rules please read my giveaway policy.
To find out more about ALDI be sure to follow them on Facebook, Twitter, Pinterest, and Instagram.
Available while quantities last. All products may not be available in all stores. Prices subject  to change.