I love quick and easy recipes, but you might have guessed that since my site is full of quick and easy recipes.
Today I thought I would highlight a few of my favorite quick and easy dinner ideas.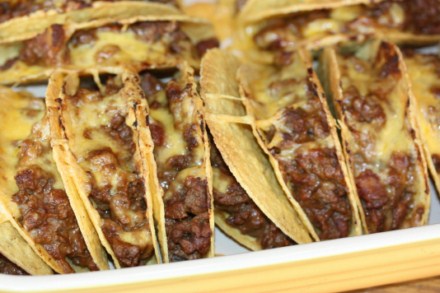 My oven tacos has become a favorite in our house and I know in many of yours. This is one of our favorite quick and easy dinners. My kids love these love these and I am sure yours will too.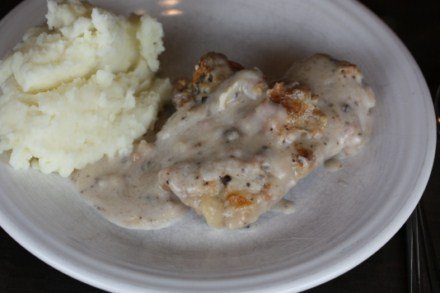 Oven Fried Pork Chops anyone?! This is one of my favorite ways to fix pork chops. So easy and so good!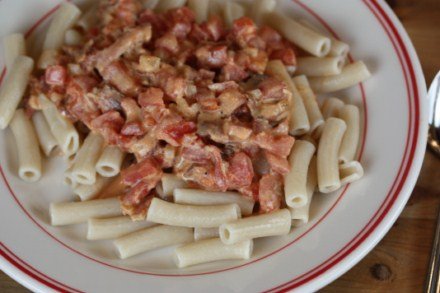 Bacon and tomatoes over pasta? Yum! The bacon in this recipe gives it so much flavor and with only six ingredients you cannot get much more of a simple recipe.
Eggs and Soy Sauce over Rice is not only quick and easy, it is also very inexpensive to make.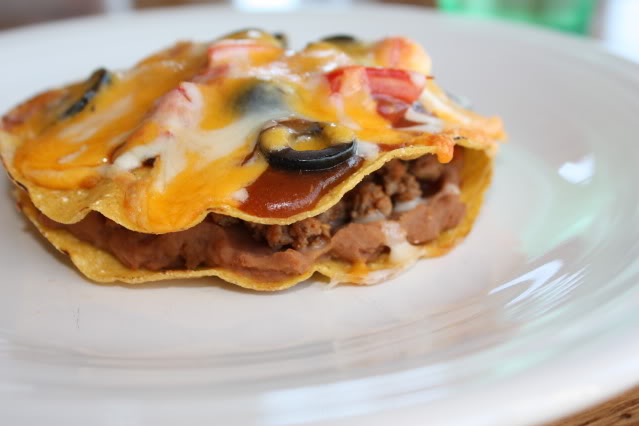 Mexican Pizza is one of my son's favorite dinners and I have to agree they are really good.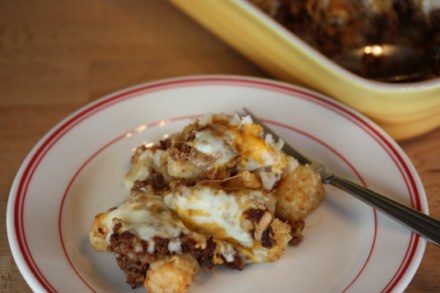 I almost always have taco meat in the freezer that I can use for dinner on really busy days. Tater Tot Nachos are one of the easiest recipes that I use taco meat for. This meal goes together in no time.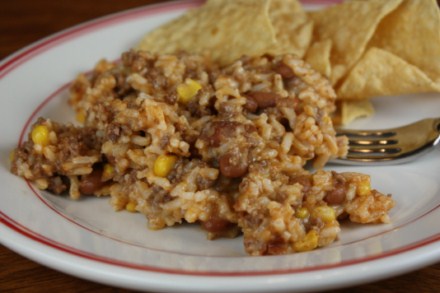 Enchilada Rice is a super easy meal to put together with pantry ingredients and it cooks in about 15 minutes.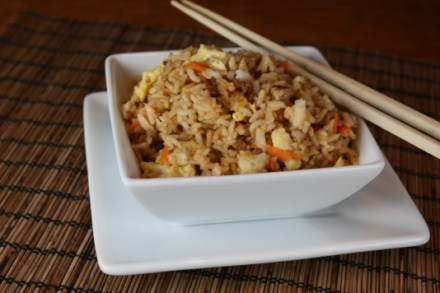 Fried Rice is one of those things that works great for a quick and easy and inexpensive dinner because it is easy to make your own by using whatever you have on hand. You can add all kinds of vegetables or meat to this basic Pork Fried Rice Dinner and you will have dinner on the table in no time.
One Pot Spaghetti is my favorite one pot meal. This cooks in one dish which makes it not only quick and easy for cooking, but quick and easy for clean up as well.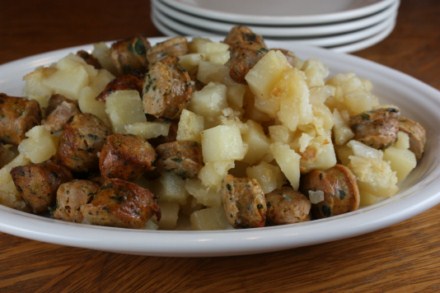 I think Potatoes and Sausage may be the easiest recipe on my site. It contains two ingredients and that is all. You cannot get much more simple than that.
What is your favorite quick and easy dinner?