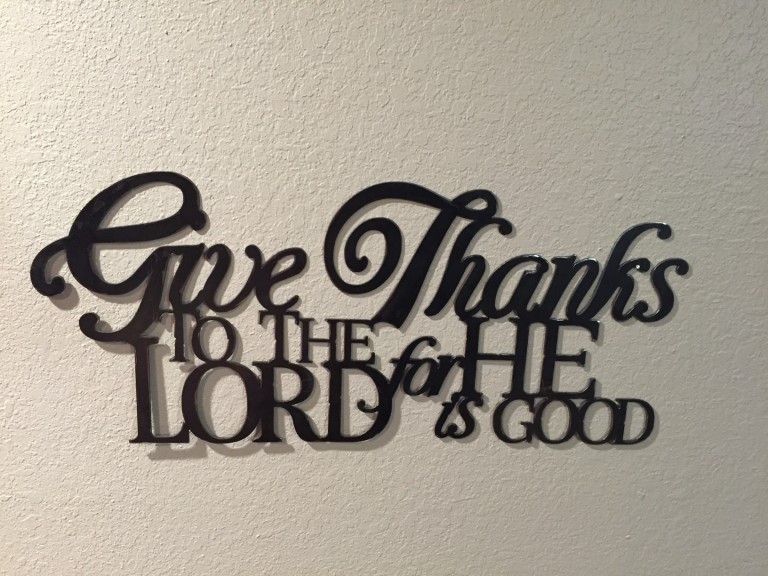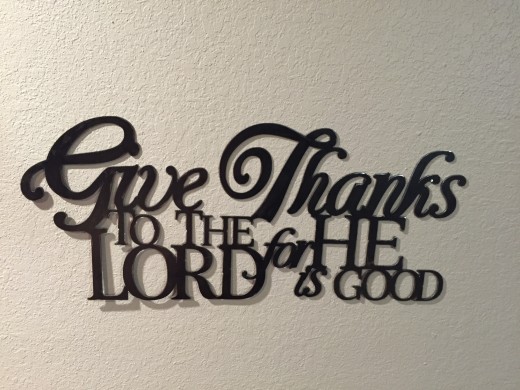 I have this sign hanging in my kitchen. It is a constant reminder to give thanks.
So often is is easy to get caught up in everything that is wrong in life and the world around us, but the reality is there is so much to be thankful for. We just have to take the time to stop and find it.
We need to focus on giving thanks everyday, but Thanksgiving Day allows us a specific day to focus on it. It is a time for giving thanks. For remembering how blessed we truly are and to be thankful for all we have.
I have so much to be thankful for. And one of the things I am thankful for is you. My readers are the best and I want to take time to thank you for reading, commenting, and following along on my kitchen adventures!
I am going to take the next few days off to spend with family.
I hope you all have a happy Thanksgiving!!